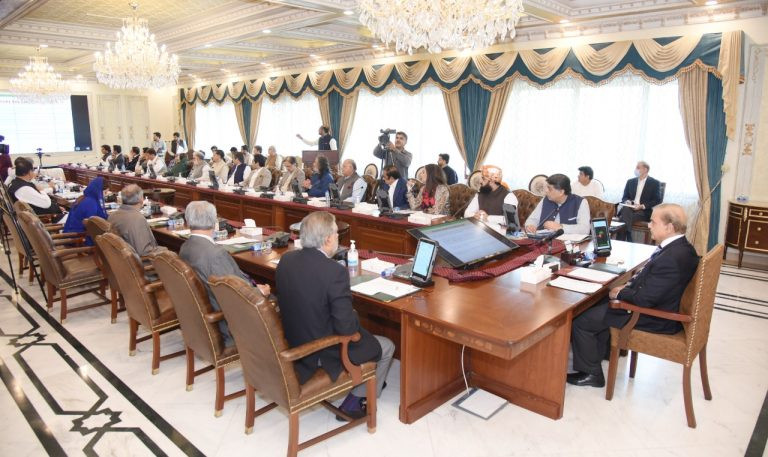 The federal government has opened the Directorate General National Nuclear Detection Architecture (DGNNDA) to rule out the possibility of smuggling of nukes and other types of related material, including its waste.
The institution will be responsible for ensuring the implementation of all international agreements, treaties and conventions related to nuclear weapons.
Besides, it will also see to it that all local laws, rules and procedures for this purpose are followed.
According to a document available with The Express Tribune, the head office of the organisation will be in Islamabad.
Four regional offices will be set up in Karachi, Lahore, Peshawar and Quetta initially under the name of the Directorate National Nuclear Detection Architecture.
The DGNNDA will report directly to the Federal Board of Revenue (FBR) chairman.
The regional offices will report to the central one in Islamabad.
The FBR has issued a notification on the jurisdiction and powers of officers of the directorate general and its subsidiaries.
When a senior FBR officer was contacted on the development, he said the directorate general had been set up under the Finance Act, 2022.
The establishment of the DGNNDA was approved in the Act.
The law also read that the FBR would determine the jurisdiction through a gazette notification about the setting up of and kicking off the operations of the directorate general.
Now, the FBR has issued a formal notification to make it operational in which the structure of the institution, regional offices, their limits and the powers of the appointed officers had been determined.
According to the notification, the directorate general will have two directors, one of whom will be in the headquarters in Islamabad and the other in the regional office in Karachi.
According to the notification, the regional directorates to be established in Karachi, Lahore, Peshawar and Quetta will be the heads of the National Nuclear Detection Architecture.
Apart from this, additional directors, deputy directors, assistant directors, supervisors, assistant supervisors, radio portal monitor (RPM) operators, technicians and other required staff and customs officers in these directorates will be appointed.
This entire staff will be under the DGNNDA.
The directorate general will supervise and monitor the regional directorates established across the country.
Apart from this, it will give input and suggestions to the FBR on policymaking and implementation of nuclear detection architecture.
It will establish liaison with all relevant stakeholders for close communication.


Source link