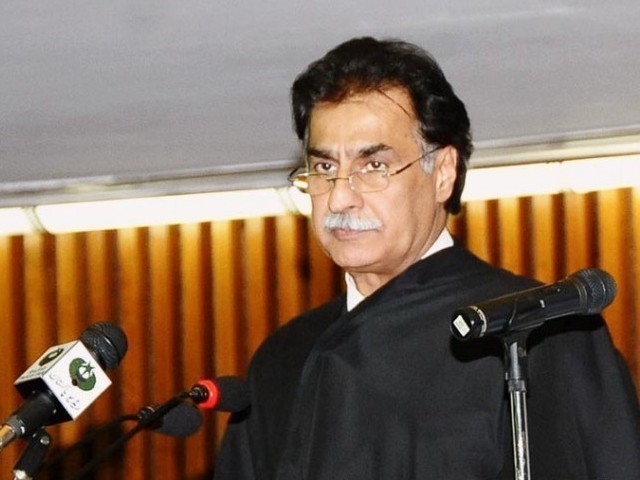 The federal government has once again invited the Pakistan Tehreek-e-Insaf (PTI) to take part in the proceedings of the National Assembly.
During the lower house's session on Monday, the government condemned President Dr Arif Alvi for not signing the amendment bills for electoral and accountability reforms, saying that the country cannot be run according to former prime minister Imran Khan's will.
Federal Minister Ayaz Sadiq said that by not signing the bills, the president has proven that he is primarily a PTI worker. He also sought action against the ex-premier for talking about breaking Pakistan into three parts and criticising the army. The Pakistan Muslim League-Nawaz (PML-N) leader also said that the PTI chief cannot force elections with a pistol in his hand.
During the proceedings, Pakistan Muslim League-Quaid's (PML-Q) Chaudhry Hussain Elahi also took the government to task over rising inflation, condemning it for stopping those protesting against it.
The session was then adjourned till Tuesday.
Senate demands public relief
Separately, during the Senate's session on Monday, the members of the upper house demanded more relief for the masses in the federal budget by focusing on welfare schemes, including those aimed at providing facilities in the remote areas of Balochistan.
Naseema Ihsan urged the government to take steps to provide a respite to the poor from the rising inflation. She called for taking steps to reduce the burden on the national exchequer.
Dr Sania Nishtar said that the government should allocate a 50 percent quota for female education in the budget as per the previous practice.
Mushtaq Ahmed Khan termed the budget as International Monetary Fund (IMF)-dictated. He said that it contains nothing for the poor. He also proposed that a scheme should be included in the budget to ensure the availability of water share to Khyber Pakhtunkhwa (K-P).
Speaking on the floor of the House, Law Minister Azam Nazeer Tarar said that the government was taking all possible steps to uplift the living standard of the people of merged districts of K-P.
Talking about the accountability law, Tarar said that the government is ready to sit with the opposition on deciding the fate of the National Accountability Bureau (NAB).
TTP talks:
Pakistan Peoples Party's (PPP) leader Senator Raza Rabbani urged the government to take the Senate in confidence on the talks being held with the banned Tehreek-e-Taliban Pakistan (TTP).
Rabbani said this is an important issue that should be decided by the nation instead of taking decisions behind closed doors. Sending a 'jirga' for resolving issues is a good omen but it is not a substitute for the parliament, he added.
He said that until and unless the agreement is discussed in parliament, its acceptability would remain questionable.
The upper house was then adjourned to meet again on Tuesday.
With input from APP


Source link