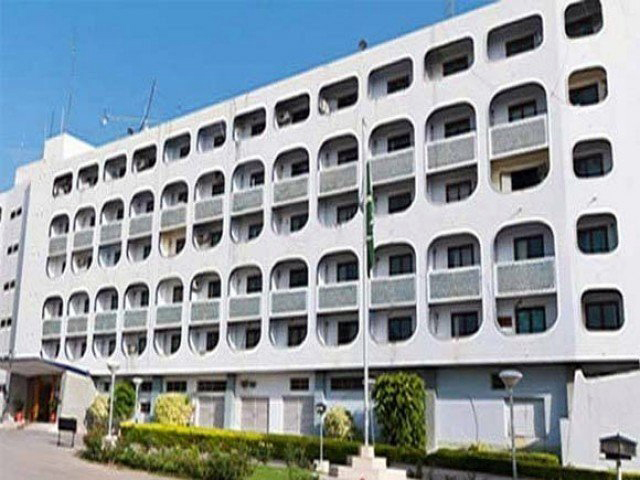 The federal government is likely to appoint a new foreign secretary at a time when the Foreign Office (FO) is in the eye of storm over the controversy surrounding the diplomatic cable.
Official sources told The Express Tribune that incumbent Foreign Secretary Sohail Mehmood would be replaced soon.
Cyrus Sajjad Qazi – Pakistan's current Ambassador to Turkey – is likely to take Mehmood's place. He is a grade 21 officer of the foreign service and would be promoted to grade 22.
Qazi has a vast experience of covering diplomatic assignments and served as joint secretary at the PM Office during the last stint of Nawaz Sharif as premier. Meanwhile, the FO spokesperson and the government refused to comment on the development.
Mehmood is scheduled to retire in September. The PTI government was mulling to give him another diplomatic assignment after his retirement but it is not clear if the government of Shehbaz Sharif would consider him for any job.
Read: Retired generals denounce malicious audio clips attributed to them
The incumbent foreign secretary's role has been under scrutiny over the diplomatic cable sent by Pakistan's ambassador in Washington. The cable was based on Asad Majeed Khan's conversation with US Assistant Secretary of State for South and Central Asia Donlad Lu.
Former premier Imran Khan has since been claiming the cable contained evidence of a regime change in Pakistan. Since ousted from power, Imran has upped the ante and insisted that he was removed from power by a US backed plan.
The PTI has termed the government of Nawaz Sharif as "imported", implying it was imposed from outside.
In his first speech after coming to power, Prime Minister Shehbaz rejected the allegations and decided to convene a high-powered meeting of the National Security Committee to look into the controversy. He has offered to resign if any evidence linking opposition's no-trust move with foreign plot is found.
The politicisation of the diplomatic work has caused great resentment in the FO with some officials fearing the controversy would negatively impact the working of foreign missions of Pakistan as diplomats would be careful in giving honest and frank assessments.
Despite claims by the PTI government of foreign conspiracy, security establishment does not believe the diplomatic cable contain any evidence of a threat or regime change.
Read More: Pakistan rejects 'unwarranted' reference in Indo-US talks
The statement by the ISPR on Tuesday after the Formation Commanders Conference also suggested that the removal of Imran through a no-trust move was a constitutional and legal process.
The conference expressed the confidence in the military leadership for "well considered decision to uphold the Constitution and rule of law."
The statement was given in the context of demand by the ousted premier to support his government in view of the alleged foreign plot. But the military leadership refused to intervene and considered the no-trust motion as a normal constitutional process.


Source link