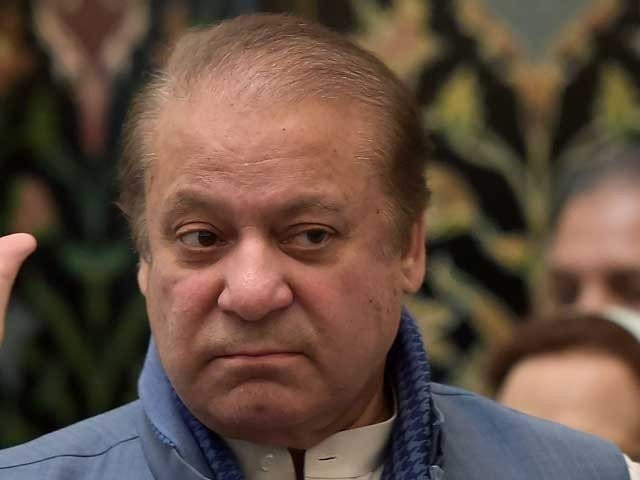 The federal government on Thursday issued a 'diplomatic passport' to former prime minister and ruling Pakistan Muslim League-Nawaz (PML-N) supreme leader Nawaz Sharif.
Express News, quoting government sources as saying, reported that the government has issued the diplomatic passport for the next five years, adding that the passport has been sent to his address by the immigration authority.
Former PM Imran Khan's government had refused to renew Nawaz's passport after it expired in February last year but then interior minister Sheikh Rashid had said the PML-N top leader could be issued special documents if he wanted to return to the country.
Read more: Maryam drops broad hint of Nawaz's return
The interior ministry had already issued an ordinary passport to the PML-N supremo, which meant that he could travel to any country in the world. However, Interior Minister Rana Sanaullah said that a diplomatic passport is Nawaz's right and will be issued to him.
"It is unfortunate that a person who has been prime minister three times is being deprived of national citizenship," he had said while talking to the media.
Possible return?
Earlier this month, PML-N Vice President Maryam Nawaz dropped hints that Nawaz Sharif would return to the country as "no case is now left" after the Islamabad High Court's observation that the order against the Sharif family in the Avenfield apartments reference was "incorrect".
Also read: Nawaz Sharif returning to Pakistan in September, says Javed Latif
Addressing a news conference in London, Maryam said the party would be soon taking up the matter legally and Nawaz would be back among the people as his "innocence" has been established.
Maryam, the PML-N's scion, broad hints that Nawaz is reappearing on the political firmament anytime soon came as former premier Imran Khan is making strides towards Islamabad – virtually the political oasis of the PML-N-led coalition whose clout in provinces has been undercut by the PTI's unabated wins at the ballot box.
With the eventual acquittal of his daughter in the case, sources had earlier revealed that Nawaz's lawyers are preparing to clean up legal thorns on his way back to the country as his party sails through turbulent waters.
The three-time premier was granted eight-week bail on medical grounds in October 2019, and a month later, he was allowed to travel abroad for treatment for four weeks. He is in London to date.


Source link