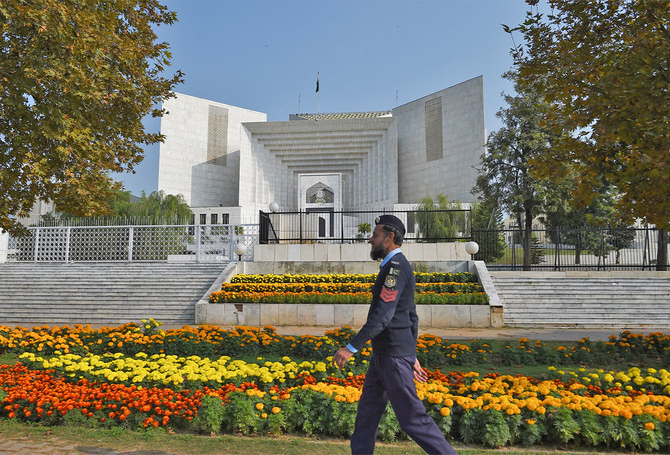 The Supreme Court on Friday issued notices to the investigating officer and the federation on the appeals against the physical remand of Pakistan Tehreek-e-Insaf (PTI) leader Shahbaz Gill.
A three-member bench presided by Justice Ijazul Ahsan heard the case earlier today. Justice Mazahar Naqvi and Justice Jamal Mandukhel were part of the bench.
During the hearing, Justice Naqvi maintained that Gill should approach the relevant forum regarding the 'custodial torture' he faced and questioned who stopped him from filing his petition in the appropriate forum.
"Have the police never tortured anyone during the PTI government?" Justice Mandukhel asked.
Incidents of police violence rarely came to light during the former ruling party's tenure, Gill's lawyer Salman Safdar replied, claiming that the "most controversial remand in the country's history" was given to the PTI leader.
Justice Naqvi further stated that the judge wrote in the detailed order that Gill's body has marks of torture, and asked if the judge would also appear as a witness in the case of torture.
Read Shahbaz Gill gets bail relief in sedition case
The court reprimanded Gill's lawyer and questioned, "Why was the accused produced before the magistrate after 14 days?"
Advocate Safdar replied that he was presented for trial.
Justice Naqvi maintained that the magistrate was the guarantor of the prisoner's rights and that the lawyer was not even aware of that.
He further questioned if the Criminal Code applied to the apex court, to which Safdar answered in affirmative.
"The Criminal Code does not apply to the Supreme Court," Justice Naqvi corrected and asked why the lawyer had not prepared for the case.
Subsequently, the court summoned the investigating officer with the record and adjourned the hearing for an indefinite period.


Source link