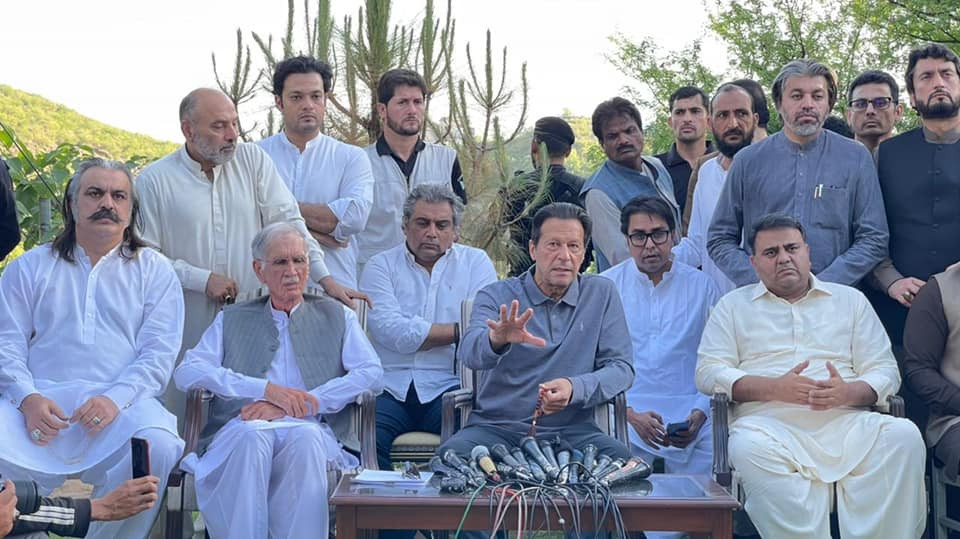 The federal government has held former prime minister Imran Khan responsible for the sloganeering against its leadership at Masjid-e-Nabawi (Peace Be Upon Him).
In a press conference, Information Minister Marriyum Aurangzeb said that it was "planned by Imran" and he "witnessed the entire orchestration of this heinous act with his own eyes".
She said that while the former premier claimed to be an advocate of the Riyasat-e-Madina, he "exported the filth of his dirty politics" to the real Riyasat-e-Madina by allegedly inciting violence in the holy city.
She said that she was a witness to the orchestration of the abuse at a place where even speaking in a slightly loud voice is prohibited by God.
She accused Imran of blatantly lying by distancing himself from the incident. "People were appointed in different sections of the mosque to incite slogan-chanting and abuse," she added.
Read More: Ashrafi lashes out at 'PTI workers' for sloganeering at Masjid-e-Nabwi
Separately, Interior Minister Rana Sanaullah, while speaking to the media, hinted at legal action against those involved in the incident.
Criticising the former premier, he said that Imran was still using the Riyasat-e-Madina for his personal politics like he did when he was in power.
He said that the entire Muslim Ummah was shocked by the incident, which was condemned by the entire country except the party who is being accused of orchestrating it.
He said that Imran had been committing atrocities by making false cases for three-and-a-half years. He said that the former premier used to say that leaders of the former opposition would not be allowed to leave their homes, but now the government would not allow him to leave his home.
Earlier, soon after the incident, the interior minister had announced that the government would request the authorities of Saudi Arabia to take action against those behind the incident. He had also accused Imran and former interior minister Sheikh Rashid Ahmed of pre-planning the incident.


Source link