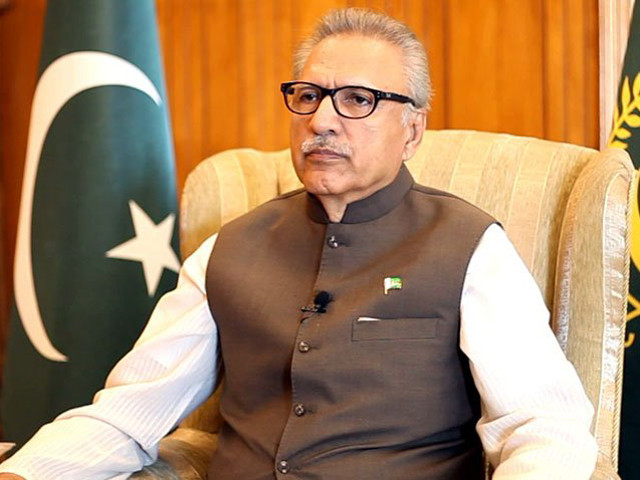 The federal government has various options in case President Arif Alvi delays the appointment of the new army chief, sources told The Express Tribune on Wednesday.
Incumbent Chief of Army Staff (COAS) General Qamar Javed Bajwa is retiring on July 29.
Under the Constitution, the president may stretch the appointment of the new army chief for 25 days.
The sources told The Express Tribune that the government had several plans in case the president delayed the summary.
It has the authority to appoint the vice chief of army staff (VCOAS) as there is no requirement of the president's approval for this purpose.
The government may also promote a lieutenant general to a full-fledged general for extending the tenure of the officer whose retirement is due.
A government official expressed his surprise that an "unnecessary" discussion was under way over the possibility of delaying the army chief's appointment summary.
"I think this is not an issue at all," he added.
A PTI leader told The Express Tribune said he did not think that President Alvi would delay the summary.
However, he added that Finance Minister Ishaq Dar, who had approached the president for initiating negotiations with the PTI, had not returned for that purpose.
He said presently, the PML-N-led government was not engaged in talks with the PTI in the prevailing political situation.
Moreover, it is also learnt that a petition may be filed in the apex court challenging the appointment of a senior military officer.
The petitioner may request the Supreme Court to issue a writ of quo warranto to enquire under what authority of law, the said officer is holding the position of a serving military officer as his retirement was due on October 25.


Source link