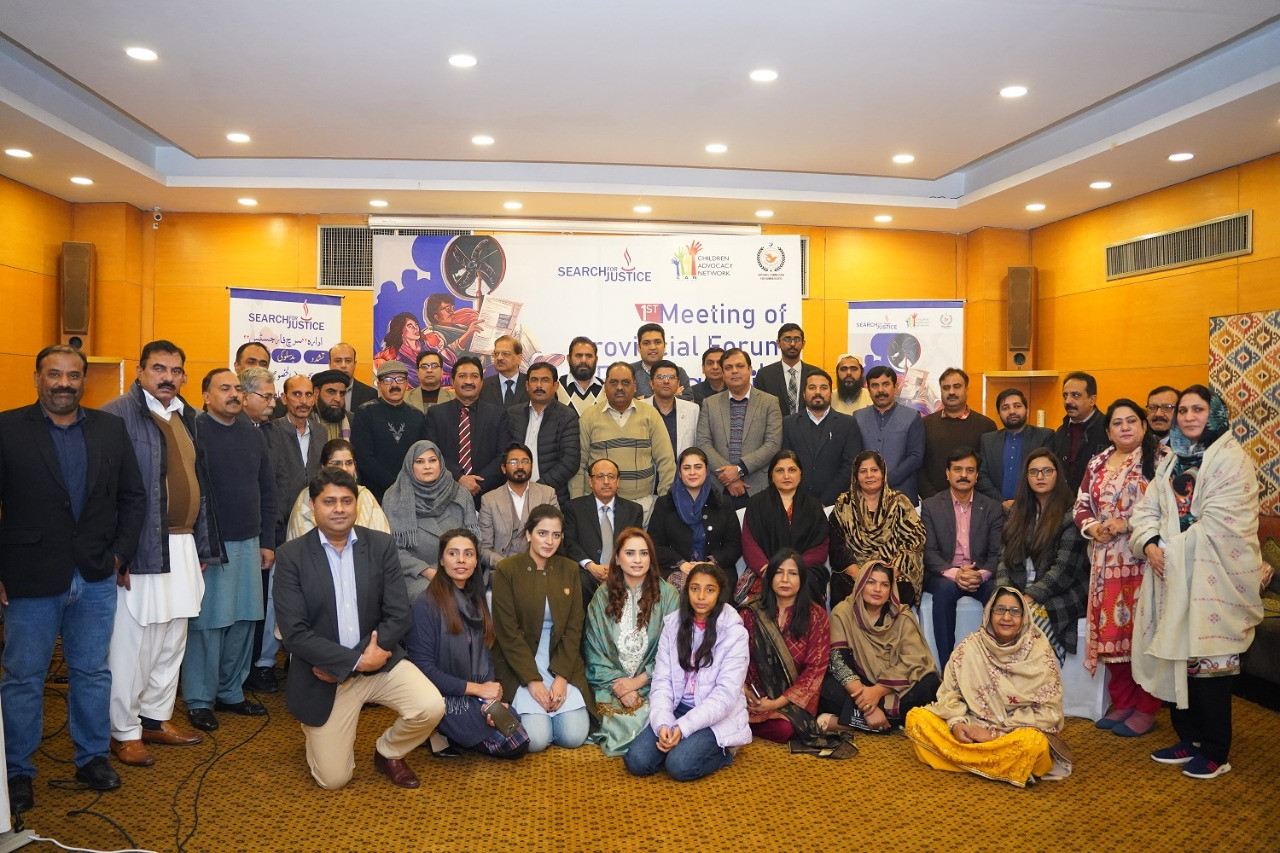 [ad_1]
Punjab's human right commission, child protection agency and civil society rights' organisations have jointly agreed to carry out legislative reform to outlaw child domestic labour in the province.
This was agreed during the first meeting on Tuesday of the Provincial Coordination Forum, a platform jointly established by the Search for Justice and the National Commission for Human Rights (Punjab) to review the current legal and administrative framework and recommend measures to the provincial government to prohibit child domestic labour.
The Children Advocacy Network (CAN Pakistan) and the Punjab government's Child Protection and Welfare Bureau were also part of the forum.
Speaking at the occasion, Search for Justice Executive Director Iftikhar Mubarik said that not even a single case had been registered against anyone who contravenes Section 3 of the Punjab Domestic Workers Act since its enactment in 2019.
He said that the government was not yet able to establish clear mechanisms to receive complaints if someone employs a child under the age of 15 years, stressing the importance of reviewing the existing legal instruments to secure the best interest of the child.
Also read: Islamabad issues 'special' plan amid rising security concerns
CAN Pakistan Coordinator Rashida Qureshi said that that child domestic labour is a clear violation of multiple rights of children, especially the right to protection from all forms of violence, abuse, and exploitation. She added that children involved in domestic labour are potential victims of acute psychosocial and personality disorders as they suffer from neglect and discrimination.
Syed Miqdad Mehdi, a legal expert on children's rights, said that the legislatures and executives must look at the issue of child domestic labor through the lens of child protection and not labor.
He said that currently, the police registers FIR under section 328-A of the Pakistan Penal Code when a child domestic laborer faces physical violence by their employers. But, he added, the culprits immediately get relief as the offence of cruelty to child is bailable and compoundable.
The offence of cruelty to child must be non-bailable and non-compoundable for setting deterrence through law], he said.
National Commission for Human Rights (Punjab) member Nadeem Ashraf highlighted the need to strengthen coordination among relevant government departments and civil society organisations for robust response to rescue and recovery of child domestic labourers and victims of violence and abuse.
The commission is committed to safeguard the rights of vulnerable segments of society and will take all possible measures to outlaw child domestic labour in an effective manner, he said.
Also read: LHC orders one week extension in winter holidays due to smog in Lahore
Chairperson Child Protection and Welfare Bureau, Sarah Ahmad said her bureau was primarily responsible to provide protection services to destitute and neglected children with presence at 9 different locations in Punjab. She fully endorsed the suggestion of the participants to bring the issue of child domestic labour under the purview of "The Punjab Destitute and Neglected Children Act". She mentioned that CPWB, with the support of the Search for Justice, would initiate the drafting of a legal amendment which would be introduced in the provincial assembly after due course of consultative process with relevant stakeholders.
The meeting was attended by representatives of the Social Welfare Department, Human Rights and Minority Affairs Department, Literacy, Non Formal and Basic Education Department, Planning & Development Department, Public Prosecution Department, School Education Departments, Treaty Implementation Cell, Labour and Human Resource Department, members of Children Advocacy Network from 18 districts of Punjab, representatives of Domestic Workers Union, and legal and psychosocial experts.

[ad_2]
Source link