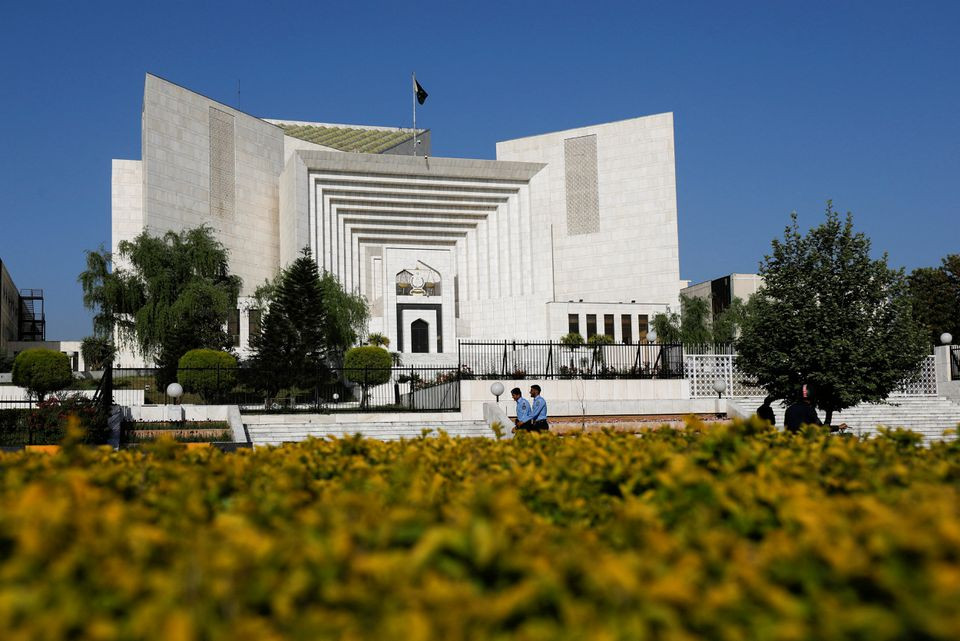 The Supreme Court on Friday declared that the settlement agreement between Canadian mining company Barrick Gold and the government of Pakistan in the Reko Diq mining project is legal.
Chief Justice of Pakistan Umar Ata Bandial announced the 13-page short opinion after a five-judge larger bench of the apex court reserved its decision on November 29 in the presidential reference.
In the settlement deal, there is no violation of the apex court's 2013 judgment, which declared the first agreement as void
The SC furthered that the federal and provincial governments had made the agreement with expert opinion and that the Balochistan Assembly was taken into confidence. It also stated that elected public representatives did not object to the agreement either.
Sindh and Khyber-Pakhtunkhwa governments have made laws for the development of mineral resources, the CJP said.
According to the apex court's opinion, there was no illegal clause in the contract, and the Canadian mining firm had assured that labour laws would be enforced and ensured corporate social responsibility.
The bench maintained that the Foreign Investment Bill was not just for Barrick Gold, but for every company that wanted to invest more than $500 million in the country.
Through the presidential reference, the government sought opinions on two questions.
First, is the deal with the complainant company Tethyan Copper Company (TCC), compliant with the apex court's earlier judgment in the Maulvi Abdul Haq case.
In July 2019, the International Centre for Settlement of Investment Disputes (ICSID) Tribunal ruled in favour of TCC, ordering Pakistan to pay a hefty fine of $5.9 billion.
Second, is the proposed Investment Protection Act compliant with the Constitution? The president questioned that "if enacted, would the proposed Foreign Investment (Protection and Promotion) Bill 2022 be valid and constitutional or not".
Read Reko Diq accord can help quash '$9b penalty'
If the deal is not finalised between Barrick Gold and Pakistan by December 15, the country will have to face a penalty of $100 million.
Similarly, the country will also be awarded billions of dollars by the ICC Arbitral tribunal. Two actions are required before the signing of the deal.
Firstly, the apex court's opinion on the two questions, and secondly, the appropriate legislation on this investment.
Earlier, on the advice of the prime minister, President Arif Alvi filed a reference in the SC under Article 186 of the Constitution, requesting the apex court to evaluate the two key questions.


Source link