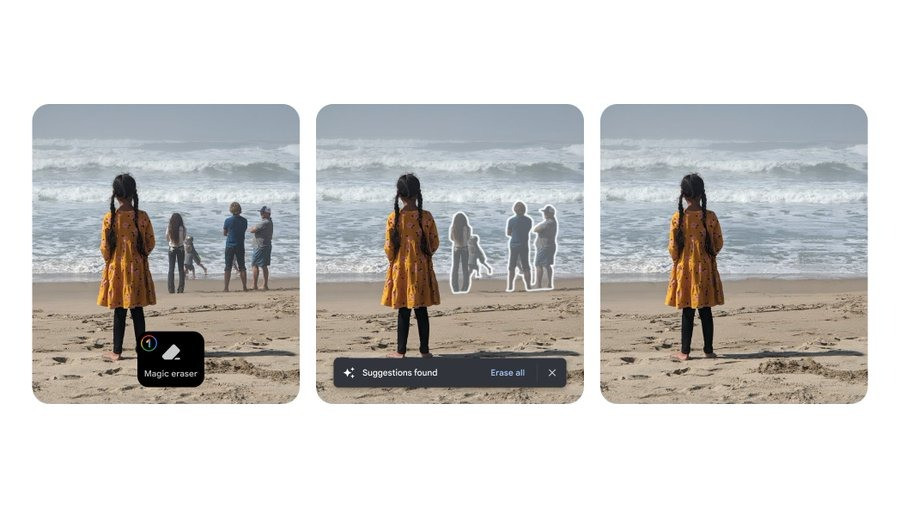 Google's Magic Eraser tool, which removes unwanted objects and elements from photos and replaces them using AI, will soon be available on iPhones and other Android models.
The tool was previously only available on Google Pixel 6 or Pixel 7 phones, however, it will only be available to Google One subscribers.
The Magic Eraser tool also balances dark foregrounds and bright backgrounds, or vice versa in HDR videos. Google is additionally, adding new styles to its collage maker.
Read: Meta heats up Big Tech's AI arms race with new language model
The Magic Eraser tool outlines objects automatically that it thinks should be deleted and offers to remove them with a click of a link.
Users can also draw a circle around objects that need to be removed and filled in with the surrounding background.