Google updates Maps with Immersive View, other AI features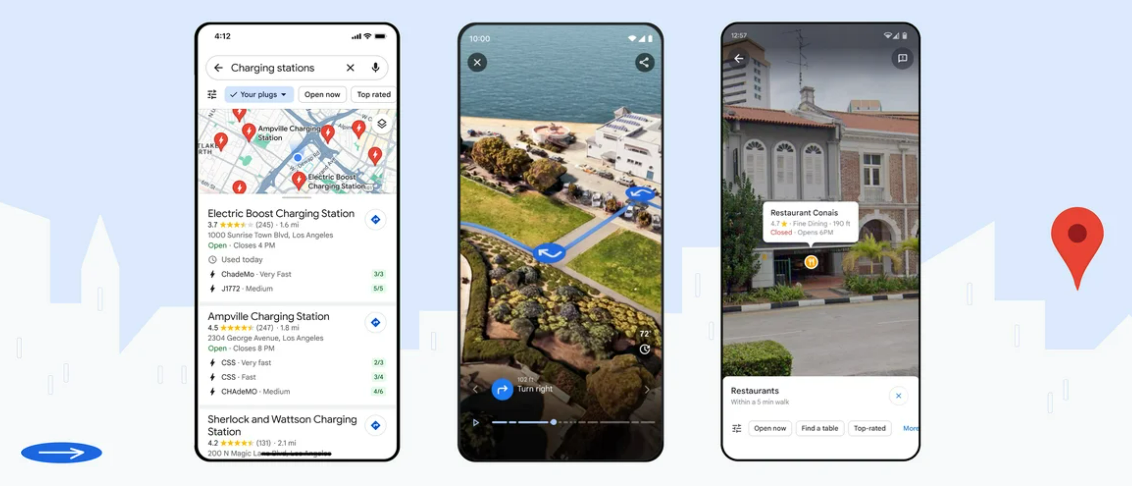 Google has rolled out Immersive View for routes and other AI features to help people navigate more confidently.
Announced at Google I/O, Immersive view for routes offers a multidimensional view from start to finish, visual turn-by-turn directions and simulated traffic and weather conditions. The tool uses AI to fuse billions of Street View and aerial images and give a visual treat to the users.
The new feature is currently rolling out to users in Amsterdam, Barcelona, Dublin, Florence, Las Vegas, London, Los Angeles, Miami, New York, Paris, San Francisco, San Jose, Seattle, Tokyo and Venice on Android and iOS.
Read More US-China tensions will slow global chip industry, TSMC founder says
In addition to that, Google Maps is launching the biggest expansion of its Lens in Maps feature which will help users find nearby ATMs, transit stations, restaurants, coffee shops and stores. The feature is coming to 50 new cities including Austin, Las Vegas, Rome, São Paulo and Taipei.
Google Maps will also help EV drivers find charging stations. The feature will let the driver know whether a charger is compatible with their vehicle and whether the available chargers are fast, medium, or slow to help them find the right charging station.
Apart from all the features, Google Maps has also equipped the search feature with the power of AI to give better results to the users. If a user searches for specific things like the best place to find "animal latte art" or "pumpkin patch with my dog," Maps will provide photo results of it. This upgrade is available in France, Germany, Japan, the UK and the US this week, and will expand to more countries over time.