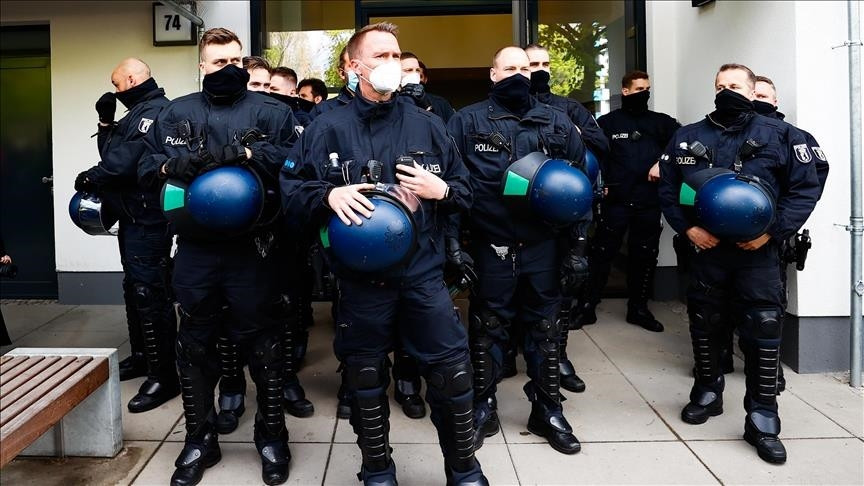 German authorities have been facing heavy criticism since a viral video showed a Muslim immigrant child forcefully being removed from his family in the city of Bremerhaven.
The video, widely shared on social media, showed police and child protection agency officers entering a house, and forcefully taking a little boy from his family, while the frightened child was crying for help and trying to resist the officers.
A viral video showing German authorities entering a house and forcefully taking a frightened child from his Muslim family has prompted accusations of misconduct among German police and injustice towards immigrants
Read more: https://t.co/a0eIPnD1o8 pic.twitter.com/QBpraUdZeN
— TRT World (@trtworld) April 30, 2023
Family members could be seen shouting at the officers, telling them that the little boy had some health issues, he was distressed, and that he should not be taken away from them.
But one of the police officers was heard telling the family that it was a decision by the court and the Jugendamt (youth welfare office), and that they were there to carry out the court order.
Many social media users on Friday slammed the police for misconduct and accused the youth welfare office of unjustly taking their children from their parents.
Bremerhaven police confirmed that the incident occurred this week, but claimed that the video was circulated in social media with "false claims" about the reasons for the measure.
Also read: Germany examining Chinese components in its 5G network, interior minister says
"The video shows a small section of a court-ordered measure to take two children into care," the police said in a statement on Saturday.
"Taking children into care is always the last resort, and only happens for serious reasons. We cannot give any further explanations about the basis of this decision to protect the family and children."
Earlier, some social media users claimed that the police took away the child from his Muslim family "after his school reported that the family was teaching the child that transgenderism and LGBT stuff isn't accepted in Islam."
The youth welfare office in Bremerhaven did not immediately respond to requests for comment.


Source link