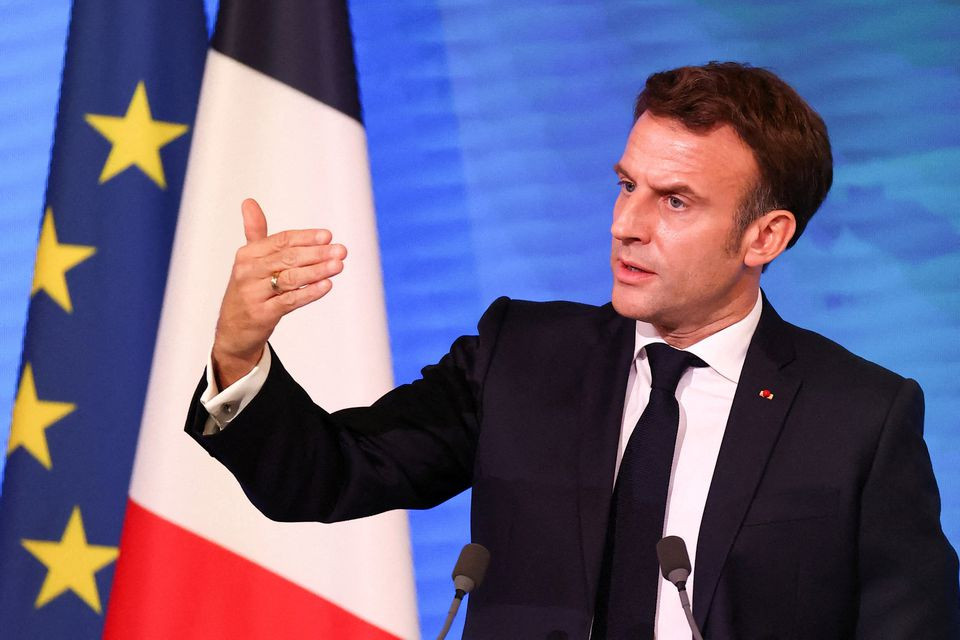 [ad_1]
French President Emmanuel Macron on Monday pledged €10 million ($10.75 million) to support Pakistan after the last year's devastating floods.
"We tried to address urgent needs right from the start. France has sent equipment and staff (…)," Macron said via videoconference at the International Conference on Climate Resilient Pakistan in Geneva, jointly hosted by Pakistan and the UN.
The president added that humanitarian needs – food in particular – are growing as winter has arrived.
"France will take its responsibility by adding a new contribution of €10 million to this urgent call," he said.
Solidaires avec le Pakistan qui a fait face à des inondations dévastatrices, nous sommes là pour répondre à l'urgence et aider à bâtir la résilience face aux conséquences du changement climatique. La France sera au quotidien et dans la durée aux côtés du peuple pakistanais.
— Emmanuel Macron (@EmmanuelMacron) January 9, 2023
Macron underlined the importance of "resilience" and "reconstruction" while taking climate risks into consideration.
He said that climate adaptation has been the core of the French Development Agency's action and that France allocates €2 billion to it every year.
"We have thus decided to mobilize a total of €360 million ($386.5 million) in projects that will be implemented in Pakistan" for resilient rebuilding and climate adaptation, Macron added.
Also read: Saudi Arabia mulls increasing investments, deposits to Pakistan
Macron further said that Paris was ready to support Pakistan in its talks with financial institutions, as the country faces huge losses from recent floods.
France will continue to provide expertise and some financial support to the country, Macron said in a video address as Pakistan and the United Nations held a conference in Geneva aimed at marshalling support to rebuild the country.
Earlier, Prime Minister Shehbaz Sharif in his speech said the "terrifying wall of water killed more than 1,700 people, injured thousands more, and affected a total of more than 33 million, displacing 8 million people."
Torrential rains and devastating floods have left a third of Pakistan under water since mid-June last year.
Millions of acres of agricultural land were ruined, and more than 2 million homes damaged or destroyed, Sharif said.

[ad_2]
Source link