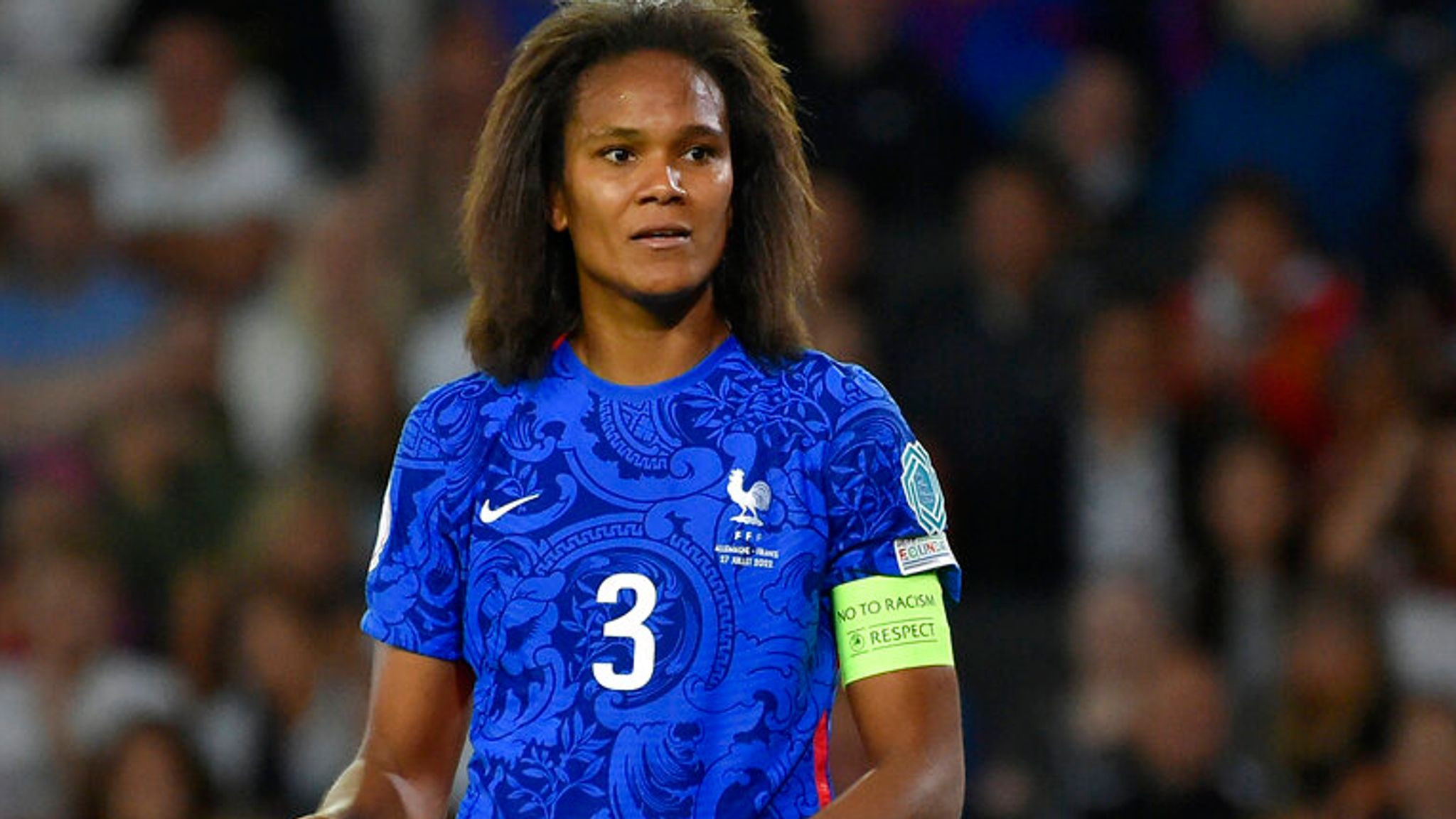 The French women's football team was reeling Friday as three of its top stars decided to quit with iconic captain Wendie Renard claiming the current set-up was detrimental to her mental health.
Within an hour of the 32-year-old Lyon centre-back's announcement, Paris Saint-Germain pair Kadidiatou Diani and Marie-Antoinette Katoto also announced they no longer wished to play for France.
"It's sad but it's the only way to protect my mental health," said the 142-times capped Renard, five months ahead of the World Cup in New Zealand and Australia.
"I won't be going to the World Cup under these conditions. My face may mask the pain but my heart is suffering."
Star striker Diani, 27, who leads the scoring charts in the French league, said she was also severing her links with the national team.
"Following our captain's announcement, I'm suspending my engagement with the national team. If profound changes are introduced I'll be back," said Diani.
Katoto, 23, was equally blunt.
"I am no longer in line with the management of the France team nor the values it promotes," she said.
The French federation said it would study the matter next week.
"No individual is above the institution which is the French team," the FFF said in a statement.
"We acknowledge their decision and our executive commission will study the matter on February 28."
France is coached by 47-year-old Corinne Diacre who took over the team in 2017 and is under contract until 2024.
Although Diacre and the FFF were not blamed directly by the players for their decisions to quit, the coach is known for an abrasive style and has sidelined stars in the past.
Renard herself was stripped of the French captaincy when Diacre was appointed, only getting the armband back four years later.
Diacre's decision to recall Kheira Hamraoui, who has a cool relationship with Katoto and Diani, is unlikely to have helped ease the crisis.
Hamraoui was the victim of an orchestrated and brutal attack in November 2021.
Fellow French international Aminata Diallo was charged with aggravated violence and criminal association for her role in the ambush on Hamraoui.
Diallo, who has denied any involvement, spent five days in jail after her indictment and has been under judicial supervision since her release in September. In January she was permitted to sign for Spanish side Levante.
France have yet to win a major international tournament and have recently lost to both Germany and Sweden.
French football has been plagued by controversy recently with Noel Le Graet, the president of the country's football federation (FFF) suspended since January.
The 81-year-old has been under pressure since he made dismissive remarks in a radio interview about France legend Zinedine Zidane's potential interest in coaching the national team.
A report commissioned by the sports ministry also focused on allegations of "inappropriate behaviour" towards women.


Source link