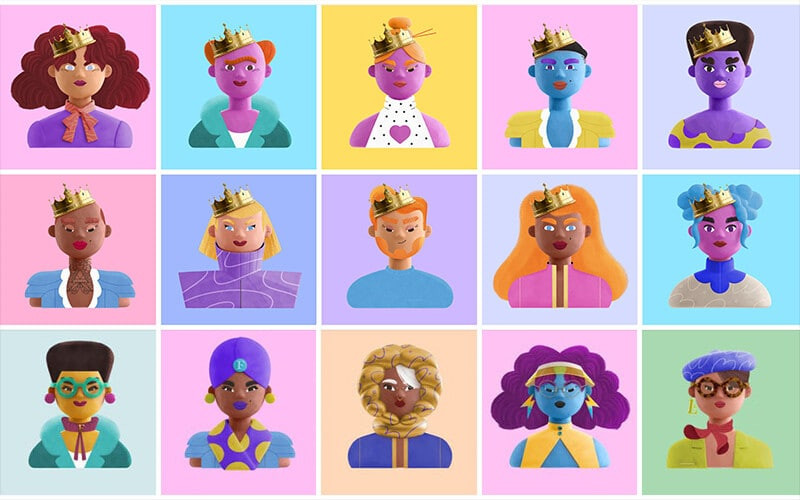 Forbes Magazine is now offering anyone the chance to become a virtual billionaire, launching its very first NFT collection which is a list of 100 fictional billionaire investors.
The media company, well-known for its lists of evaluating people from around the world on wealth, created its own list of 100 fictional billionaires with theoretical portfolios and virtual net worth, which is based on real-time New York Stock Exchange pricing. Based on Ethereum tokens, a partnership was developed with cryptocurrency exchange FTX officially launching today, April 13th.
The virtual billionaires have distinctive hobbies and accessories displayed on their profile page, Forbes' Chief Technology Officer, Vadim Supitskiy says that ""The launch of this collection is an important step as Forbes embraces Web3 and digital assets, and it provides an opportunity for our audience to better engage in this space too". The 3D headhsots were created by illustrators Goodog and ItsACat.
Interested investors can buy indivitual NFTs, simultaneously owning the virtual billionaire's public crypto wallet as well, which will be featured alongside the profile. All of the NFTs will be ranked for the Forbes' Virtual NFT Billionaires List.
According to Supitskiy, Forbes aimed to engage users in Web2 and Web3 as well. The list will flexibly change as the fictional profile's collection of publicly held assets on the New York Stock Exchange increase. He went on to say that, "We wanted to make it fun and interactive and tie it back to our lists, so that people can feel that there's something happening, that it's not a static collection. Users can see [their NFT Billionaires] actually move and change rankings every day."
Forbes will continue to experiment with the metaverse and tie in other parts.