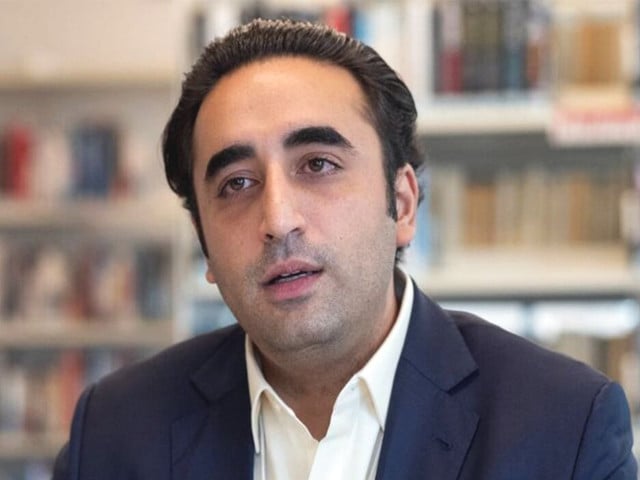 Pakistan contacted the Organization of Islamic Conference (OIC) on Sunday for discussion on the rising Islamophobia in India, as the National Assembly prepared to debate the insulting remarks of India's ruling party spokesperson in its sitting on Monday (today).
Foreign Minister Bilawal Bhutto Zardari said that he spoke with OIC Secretary General Hissein Brahim Taha and told him that the issue of Islamophobia in India needed to be addressed through collective efforts.
Earlier in the day, Prime Minister Shehbaz Sharif asked the National Assembly Speaker Raja Pervez Ashraf to hold debate on a resolution to condemn the blasphemous remarks passed by the Bhartiya Janata Party (BJP) officials.
Spoke to OIC SG HE Hissein Brahim Taha on the totally unacceptable and condemnable remarks by Indian BJP officials towards the Holy Prophet PBUH. Shared concerns on rising Islamophobia and persecution of Muslims in India and the need to address that through collective efforts.
— BilawalBhuttoZardari (@BBhuttoZardari) June 12, 2022
The prime minister, in a separate tweet, denounced the violation of Prophet Muhammad's (PBUH) honour and said that the sacrilegious remarks by the BJP leaders had hurt the sentiments of 1.25 billion Muslims across the world.
"We want to send out a clear message to the entire world by passing a resolution [in the National Assembly] that we are ready to render any sacrifice for the honour of Hazrat Muhammad (PBUH)," Shehbaz wrote.
Last week, two senior officials of India's ruling party BJP issued derogatory remarks against the Holy Prophet (PBUH), inviting severe condemnation and backlash from Muslims in India and abroad.
Read more: Indian police kill two during protests against blasphemous remarks
Nearly two dozen Muslim countries summoned the Indian envoys to lodge protest. The Muslim states had asked New Delhi to apologise over the insulting remarks and take stringent action against those responsible.
At home, the Muslim community is fuming. There are protests in several cities, which the Indian government tried to crush with brute force. As a result, two Muslim protesters were killed in Ranchi, while a total of 227 people had been arrested so far in Uttar Pradesh alone.
The Foreign Office spokesperson, through a press release issued on Sunday, strongly condemned India's heavy-handed treatment of Muslim, who were registering a peaceful protest after the Friday prayers.
The spokesperson said that the indiscriminate and widespread use of brute force by the Indian authorities across various states of India resulted in the killing of two innocent Muslim protesters and critical injuries to 13 others in Ranchi city.
"This is a new low in the Indian government's repressive 'Hindutva'-inspired majoritarian policy aimed at demonising and persecuting minorities, especially Muslims. "Pakistan denounces this shameful treatment of Indian Muslim citizens by the Indian government and expresses its solidarity with the Muslims of India in these testing times."
The spokesperson once again urged India to ensure that demonstrable action was taken against those responsible for making derogatory remarks and attacking the dignity of the Holy Prophet Muhammad (PBUH).
Earlier on Saturday, President Dr Arif Alvi strongly condemned the disproportional use of force on Indian Muslim protestors in many cities across India on Friday. The president termed the brute use of force against Muslim protestors "unjust and highly condemnable".
Alvi said in a statement that violence against Muslims on flimsy pretexts by various 'Hindutva' groups with complete impunity, and often under state patronage, highlighted the worsening trend of Islamophobia and extremism in India.
He called upon India to shun its Hindutva policies and stop targeting its minorities, hurting their religious sentiments and put an end to the rising incidents of violence and the spread of hate against Indian minorities, especially Muslims.
(WITH INPUT FROM APP)


Source link