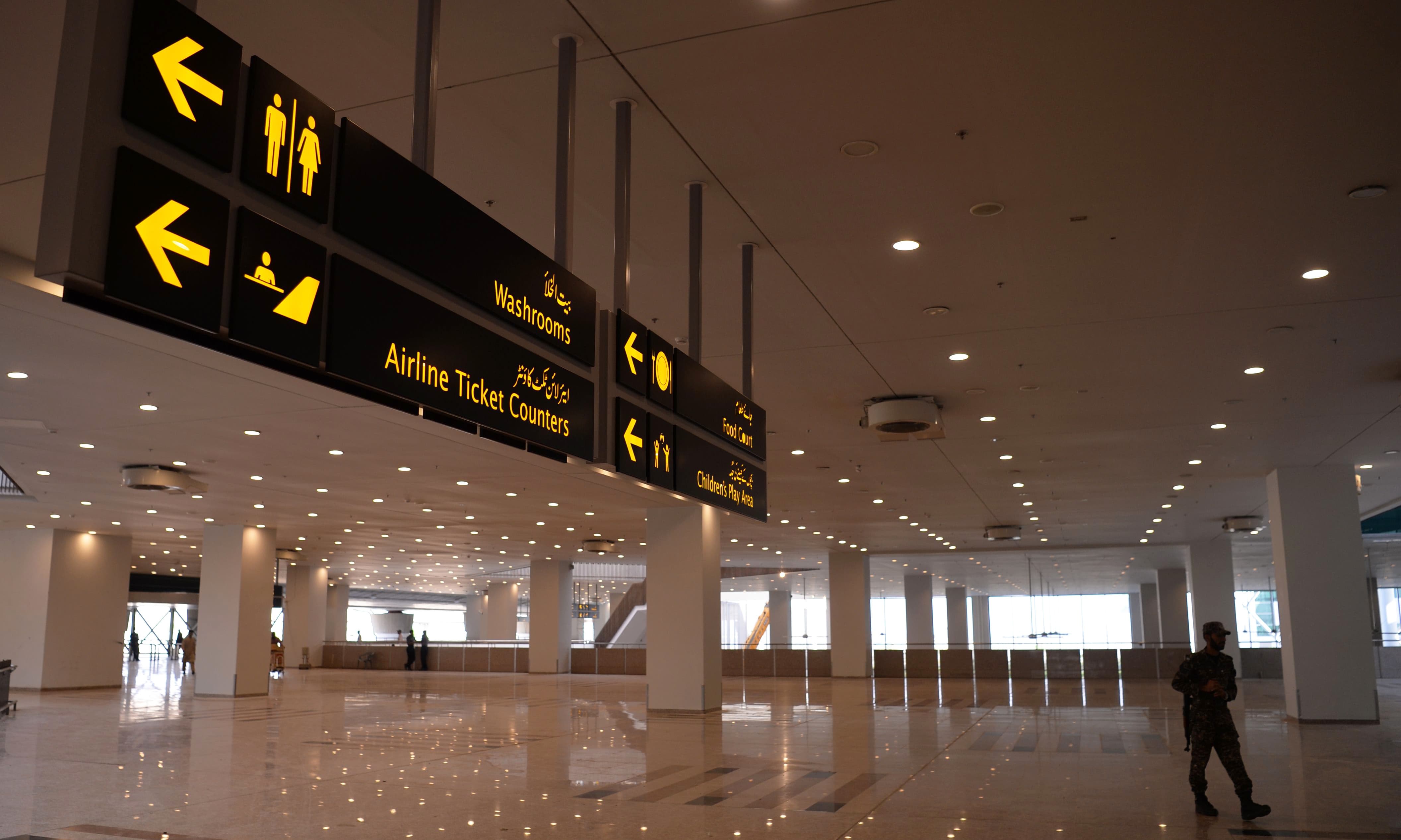 [ad_1]
As a heavy, thick cloud of smog continues to envelop the province, flight operations on Friday saw disruption and delays, prompting the authorities at the Islamabad International Airport to devise a plan for the arrival of smog-diverted flights.
According to officials, the Civil Aviation Authority (CAA) and airlines have taken joint steps to facilitate safe air travel for passengers as a hazardous level of dense fog affects visibility in several cities in Punjab, including Lahore and Sialkot.
For this purpose, authorities at the Islamabad International Airport have worked out a schedule for the arrival of smog-diverted flights and their safe landing.
Under the schedule, a total of 33 such flights will be operated from the airport at present. The diverted flights include 16 international and domestic departures and 17 arrivals.
The officials further said that the diverted flights are apart from the scheduled flights, adding that four flights have already departed from Islamabad airport under the diverted flights' operation with 607 passengers and 29-member crew on board.
Similarly, three diverted flights carrying 650 passengers also landed at the Islamabad airport. The passengers, mostly belonging to Lahore and other cities, later reportedly headed back to their hometowns via buses.
It may be noted here that a day earlier, heavy fog and poor visibility disrupted flights scheduled to land at Sialkot, Multan and Lahore airports and around seven were diverted to Islamabad.
In view of the circumstances, the civil aviation authority has formed a task force to handle the complaints of passengers of delayed, cancelled or diverted flights.
The task force is entrusted with coordination with airlines, the Federal Investigation Agency (FIA) and the Airport Security Force to facilitate passengers.
It will also coordinate with airlines' staff to make arrangements for the accommodation, food and transport facilities for passengers. He added the task force will also communicate with the traffic police to ensure that there was no rush in the airport's parking.

[ad_2]
Source link