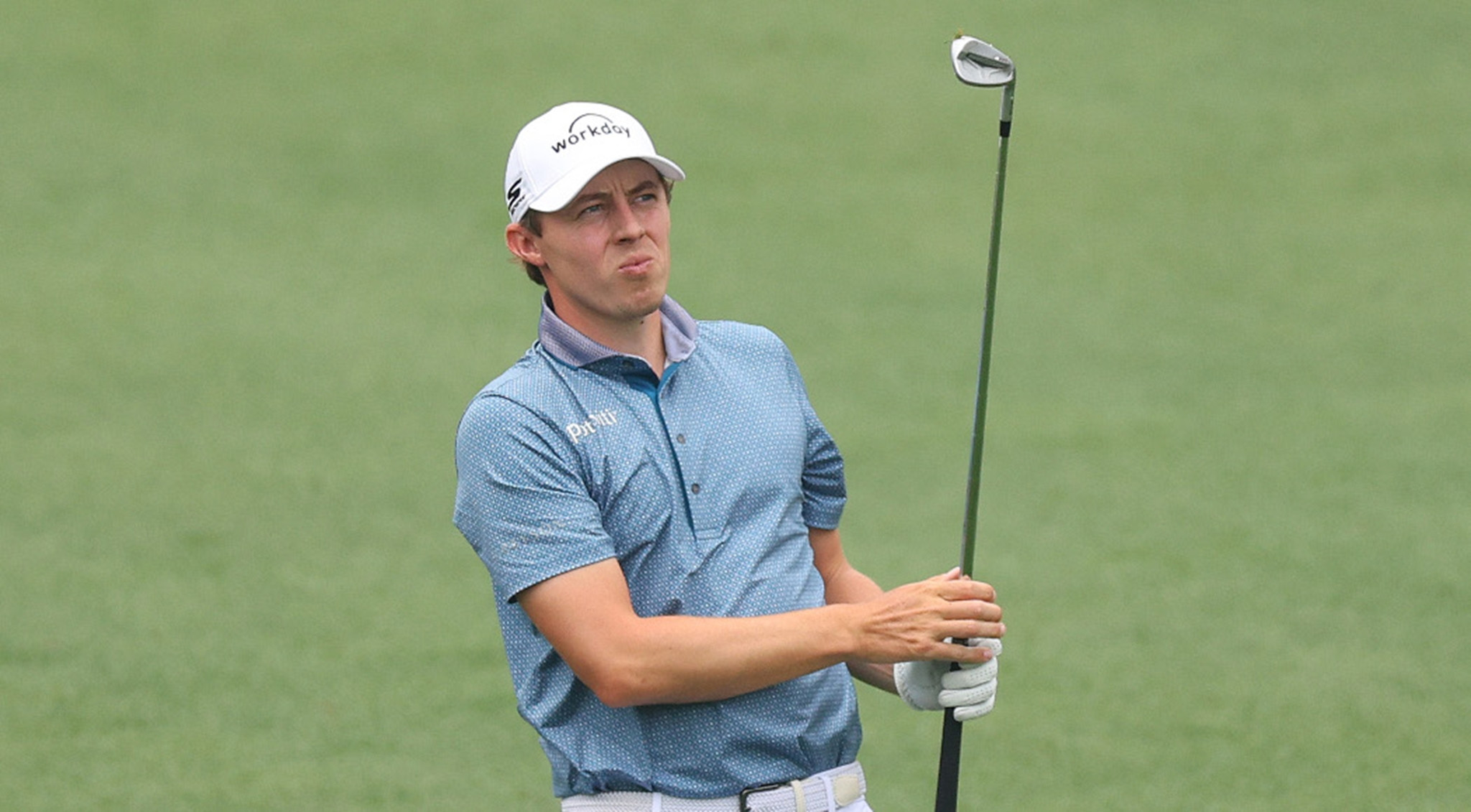 After winning last year's US Open at Brookline, Matt Fitzpatrick might have been viewed as a contender at this week's Masters, but the Englishman is lowering expectations after an injury-plagued start to the year.
Fitzpatrick said he suffered a neck injury before January's Pebble Beach Pro-Am and then shoulder and chest pain at the PGA Genesis Invitational at Riviera led him to get a scan which revealed a "slight disk bulge."
The Yorkshireman accepts he underestimated the seriousness of the injury and as he has tried to refind his fitness and form, his results have predictably fallen off.
"The timing of it put me straight behind the 8-ball. All of a sudden, the work I had done in the off-season just became non-existent," Fitzpatrick said.
"I wasn't moving as well as I needed to, swinging as well as I needed to, and it has just been kind of compounding of errors, really. Because of my neck, then I've not been able to swing it, and then my swing has changed, kind of compensating."
Fitzpatrick missed the cut at the Players Championship and Valspar Championship last month.
"It's difficult. I've never had an injury like this," he said. "Normally if my neck has flared up, I've been over it in two or three days and I'm back to normal. Obviously this one has been a lot longer.
"Definitely, I am sort of feeling better now and getting there. But I feel like, certainly over the last two months, I've lost a lot of ground and definitely regressed quite a lot.
"So we're back to the bottom again and just slowly trying to build it back up. Slowly getting there, but it's just going to take time."
Not surprisingly, the 28-year-old is keeping his goals modest for the Masters.
"Making a cut would be a good start probably," Fitzpatrick said. "But I think that is something I've kind of done a little bit of work on myself to try and say, 'Well, it's early in the season. This is where I'm at with my game.' My expectations have got to match that.
"My expectations in previous years, throughout my whole career, have been very high. I felt given the work that I put into my game, that's where I want to be.
"I definitely feel better physically. I definitely feel better mentally. I feel like my game is kind of slowly getting there, but at the same time I'm still in an early rebuild phase of getting stronger and swinging it better.
"I think it's kind of just trying to keep my expectations at the right level to match where I'm currently at with my game."


Source link