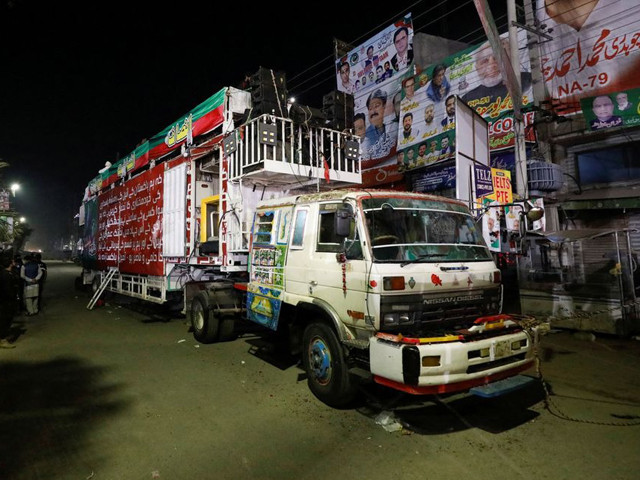 A first information report (FIR) of gun attack on former prime minister Imran Khan during PTI's long march was registered on Monday in City Police station Wazirabad following Supreme Court's ultimatum.
The top court earlier today directed the Inspector General (IG) Punjab Faisal Shahkar to register an FIR against the attack on PTI chief Imran in accordance with the law and a submit report within 24 hours.
Reportedly, prime suspect Naveed, who was arrested from the spot, has been nominated in the case registered under various charges including terrorism, murder and attempt to murder.
The FIR has been sealed and will be presented before the top court tomorrow in line with the Supreme Court's orders.
Zubair Niazi, a relative of PTI chief Imran Khan and general-secretary of PTI Lahore chapter had lodged a complaint before the concerned station house officer (SHO) to register FIR against the prime minister, interior minister and a senior military officer named by Imran as suspects in the failed assassination attempt.
However, reportedly the FIR has been registered on the complaint of the police and the three top officials have not been nominated in the case.
Also read: SC directs IG Punjab to register FIR of attack on Imran within 24 hours
Reacting to the development, PTI Leader Fawad Chaudhry said that the party will only consider FIR legal if the names of the three high officials are included in it
He added that they will deem FIR just a piece of paper if the top officials were not nominated in the FIR. "We will not accept any distortion in the names."
On last Thursday, the deposed prime minister suffered a bullet wound to his leg after a gunman opened fire on his container as Imran was leading the PTI's "Haqeeqi Azadi March" in Wazirabad.
One person died in the incident, while several members of the PTI chairman's close circle, including Senator Faisal Javed, former Sindh governor Imran Ismail, Ahmad Chattha and Imran Yousaf, were injured.
A suspect identified as Naveed was arrested from the crime scene. The suspect admitted to opening fire on the container but did not point out to anyone during the initial investigations.
He remained firmed that he acted alone and claimed that a few speeches of Imran Khan hurt his religious sentiments.
His mobile phone reportedly had those clips. Besides, speeches of a few religious scholars were also recovered from his mobile phone. The suspect said that he used to hear the speeches of the religious scholars.
The investigators and the federal government are adamant that the attacker acted alone. However, the PTI leadership including Imran Khan said Naveed was only a pawn who executed the assassination plot hatched by three powerful personalities of the country.


Source link