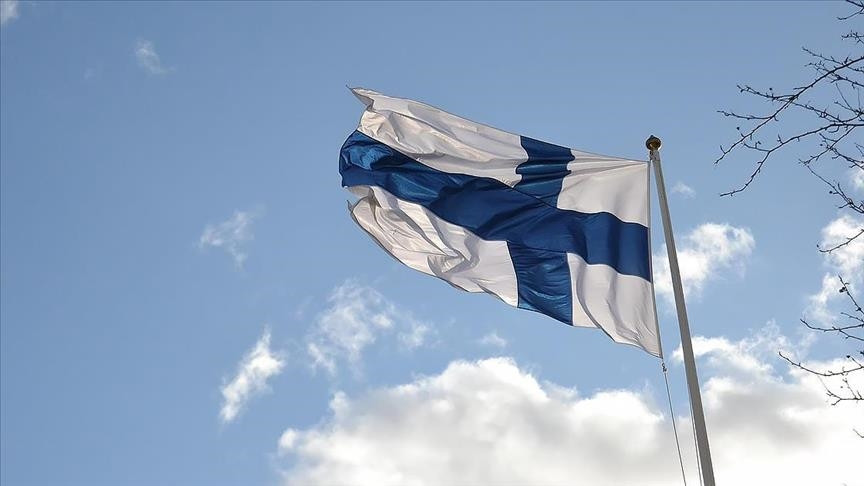 Finland officially joined NATO on Tuesday as Foreign Minister Pekka Haavisto handed the signed accession treaty to US Secretary of State Antony Blinken.
"With the receipt of this instrument of accession, we can declare now that Finland is the 31st member of the North Atlantic Treaty," Blinken said at the official ceremony in Brussels.
Blinken also confirmed that he received Türkiye's accession protocol for Finland as the latest act of the membership process.
"Finland brings substantial and highly capable forces, expertise on national resilience, and years of experience working side by side with the allies," NATO chief Jens Stoltenberg said at a joint news conference with Finnish President Sauli Niinisto after the ceremony.
"Finland now has the strongest friends and allies in the world," he further said, adding that he is "deeply proud" to welcome the country as a new NATO member.
He said Russian President Vladimir Putin "wanted to slam NATO's door shut, but today we show the world that he failed."
"Aggression and intimidation do not work," he said.
For his part, Niinisto called his country's NATO accession a "great day for Finland," stressing the importance of "security and stability" that the membership will bring to his country.
Both Stoltenberg and Niinisto expressed hope that Sweden, which applied together with Finland, will soon become the 32nd NATO member.
Finland's national flag was raised at NATO headquarters to complete the accession.
"Finland is safer, and NATO is stronger with Finland as an ally," Stoltenberg said at the flag ceremony.
Also read: Finland to become 31st NATO member on Tuesday
According to Stoltenberg, Finland's accession "sends a clear message that every nation has the right to choose its own path."
"It is clear that Finland's most significant contribution to NATO's collective deterrence and defense is built on the security and defense of our own territory," Niinisto said.
He also vowed to continue following Finland's important foreign policy "principles and values" also as a NATO member.
After the Russia-Ukraine war began in February last year, Finland decided to abandon its decades-long neutrality and applied for NATO membership.
With Finland's accession, the length of NATO's border with Russia nearly doubled.


Source link