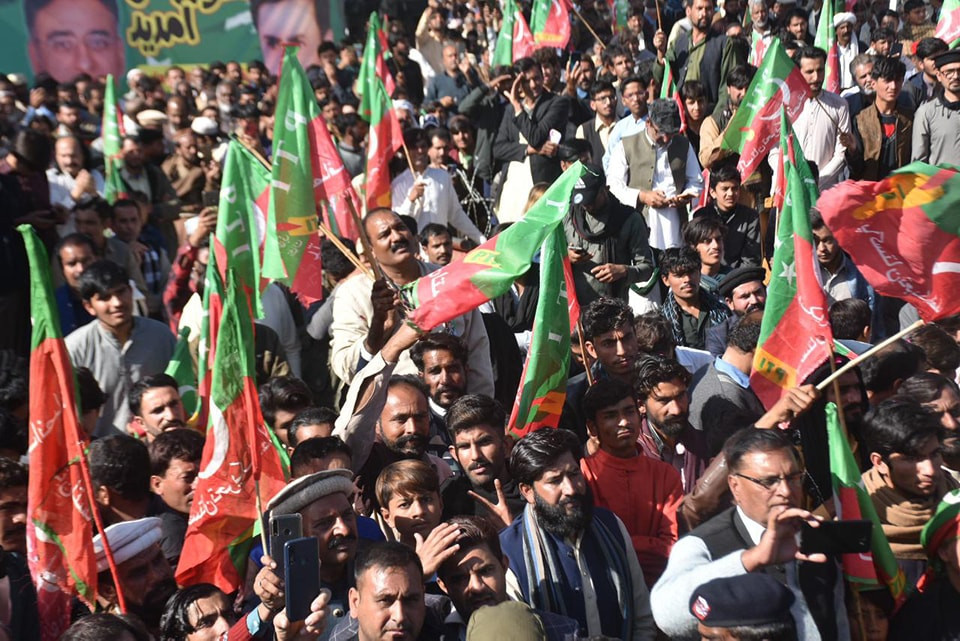 Pakistan Tehreek-e-Insaf (PTI) senior leader Fawad Chaudhry said on Saturday that the "final stage" of the party's 'Haqeeqi Azadi' march has arrived, urging people to "get ready" for the PTI chief Imran Khan's call.
The former information minister announced the long march's plan and added that today the cavalcades under the leadership of Vice President PTI Shah Mehmood Qureshi and senior leader Asad Umar will meet in the province's Rawat area.
He furthered that the former prime minister will give a call later today to the people to reach Rawalpindi.
#حقیقی_آزادی_مارچ کا دوسرا مرحلہ روات کے مقام سے راولپنڈی شہر داخل ہو نے کیلئے پہنچے گا شاہ محمود قریشی اور اسد عمر نے اس شاندار مہم کی نگرانی کی آج دونوں قافلے روات کے مقام پر ملیں گے، آخری مرحلہ آ گیا ہے تیار رہیں،عمران خان آج عوام کو راولپنڈی پہنچنے کی کال دیں گے
— Ch Fawad Hussain (@fawadchaudhry) November 19, 2022
PTI's official Twitter handle said that the party chairman will announce the final date of arrival in Rawalpindi at 2pm today.
چیئرمین عمران خان آج 2.00PM پر چک بیلی، روات کے مقام پر حقیقی آزادی مارچ کی راولپنڈی آمد کی حتمی تاریخ کا اعلان کریں گے- #نکلو_حقیقی_آزادی_کیلئے pic.twitter.com/JiO6FIgwUp
— PTI (@PTIofficial) November 19, 2022
Spokesperson of chief minister Punjab Musarrat Cheema also shared the party's plan and said the two marches under the supervision of Qureshi and Umar will gather in Rawat.
آج انشاءاللہ شاہ محمود قریشی صاحب اور اسد عمر صاحب کی قیادت میں پہنچنے والے مارچز کا اجتماع روات میں ہوگا.
آج ایک تاریخی اجتماع ہوگا جس سے پاکستانی قوم کے متفقہ لیڈر عمران خان 4:15 اہم خطاب کریں گے اور آگے کے لائحہ عمل کا اعلان کریں گے.
— Musarrat Cheema (@MusarratCheema) November 19, 2022
While talking to the participants of the long march a day earlier, the PTI chief commented on his health in connection with the gunshot wounds he had suffered during his "Haqeeqi Azadi March" in Punjab's Wazirabad on November 3, said that doctors would examine him on Saturday (today).
He also said that he will "personally lead the long march from Rawalpindi".


Source link