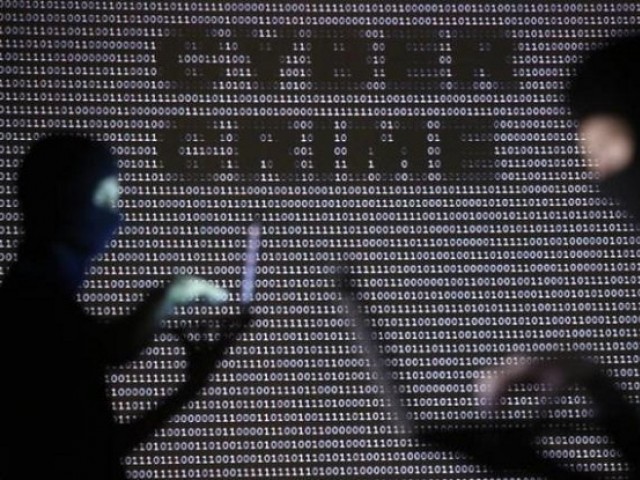 The Federal Investigation Agency (FIA) Cyber Crime Wing (CCW) Director Babar Bakht Qureshi on Wednesday was removed from his post amid an ongoing crackdown against the social media smear campaign launched against security institutions reportedly by supporters of a political party after a regime change at the federal level.
Qureshi has been directed to report to the Establishment Division.
He remained in the limelight for targeting journalists, dissidents and rights activists during the last couple of years. During this period, many journalists and rights activists were picked up.
Under his supervision, several FIRs were registered against journalists including Amir Mir.
Read: PTI to challenge ECP's delimitation order, says Fawad
Qureshi was asked twice by Cyber Crime Wing Additional Director General Dr Ehsan Sadiq to explain his alleged "illegal" orders.
The first explanation notice was served to him on October 6 last year for the posting orders issued to eight senior cybercrime officials.
ADG Sadiq wrote that Qureshi had issued posting orders of officers despite the fact that he was not authorised to do so.
As per rules, the FIA director general is the only one who has the authority to transfer directors and additional directors. The ADG is empowered to transfer officers of BPS-17 and BPS-18.
The ADG wrote that if the director operations wished to transfer officers of BPS-17 or 18, then they could only put forward a recommendation before his reporting authority. He added that the director operations could only transfer and post officers up to BPS-16.
He noted that Qureshi had been issuing orders that were in complete violation of the rules and a blatant disregard of the chain of command. "Undermining the chain of command is the highest form of indiscipline and misconduct," he added.
"You [Babur Bakht Qureshi] are therefore called upon to explain your position within 7 days of the receipt of this explanation letter as to why disciplinary action should not be initiated against you under relevant rules," the notice read.
The second explanation letter was served to Qureshi on October 8 last year after "certain violations" came to the ADG's knowledge.
"Sub-Inspector Uzma Aslam was suspended by you vide office letter No. Dir/Operations/CCW/2021/2557-60 dated 17.08.2021 without approval of the competent authority. Only after the directions of this office vide SO/ADC/CCW/HQs/RA/2021/410 dated 31.08.2021 that you got it regularised from the competent authority," the letter read.
Instead of responding to the letters, Qureshi levelled serious allegations against the ADG.
Read More: Reference against Isa was a 'mistake': Imran
In an October 15 letter to FIA DG Sanaullah Abbasi, Qureshi claimed that he was pressured time and again by the ADG to allegedly favour the accused in cases registered with the Cyber Crime Wing.
Qureshi maintained that the ADG had transferred Assistant Director Imran Haider for the investigation of a suspect, Masoodur Rehman. The suspect was accused of uttering contemptuous remarks against the country's top judge.
He further alleged that the ADG had transferred the assistant director at a time when he was investigating many members of parliament allegedly found to be involved in the case.
Separately, seven more suspects, allegedly running over 200 accounts where over 0.2 million tweets were shared within the last few days, have been arrested.


Source link