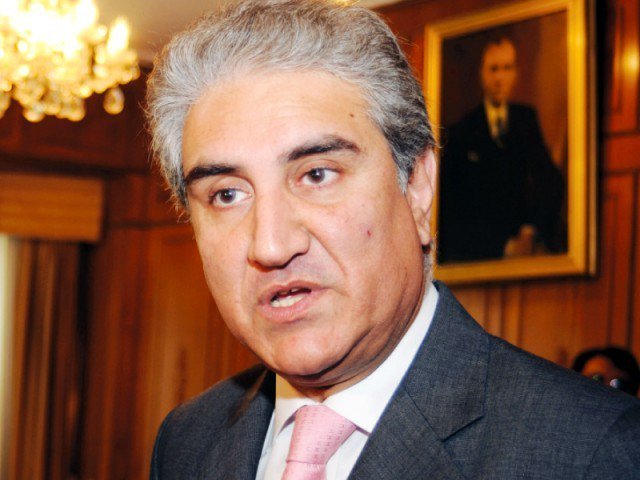 In the context of audio leaks on the alleged cipher and the decision of the cabinet sub-committee, the ongoing investigation in the Federal Investigation Agency (FIA) has been accelerated and former foreign minister Shah Mahmood Qureshi has also been summoned.
According to the details available with The Express Tribune, on the orders of the Ministry of Interior, the FIA director general formed a five-member inquiry team headed by FIA Islamabad Zone Director Rana Abdul Jabbar on October 5 to investigate the cipher and audio leaks.
The committee also includes FIA Cyber Crime Islamabad additional director and Counter-Terrorism Wing deputy director, among others.
Similarly, one BS-19 officer from three intelligence agencies was also included in the inquiry team.
The inquiry team is engaged in fast-tracking the investigation. The FIA also issued a summons notice to senior Pakistan Tehreek-e-Insaf (PTI) leader Qureshi on Friday.
Qureshi has been asked to appear before the inquiry team at FIA Counter-Terrorism Headquarters Islamabad on November 1 at 12 pm.
According to sources, the FIA team asked questions from the former foreign secretary and also gave him a written questionnaire. He has been asked to submit his answers.
FIA had also issued a second summons notice to the former prime minister's principal secretary Azam Khan for October 28. Khan could not attend the inquiry due to being abroad.
Sources say that he has told the FIA that he would reach home by mid-November and join the inquiry.


Source link