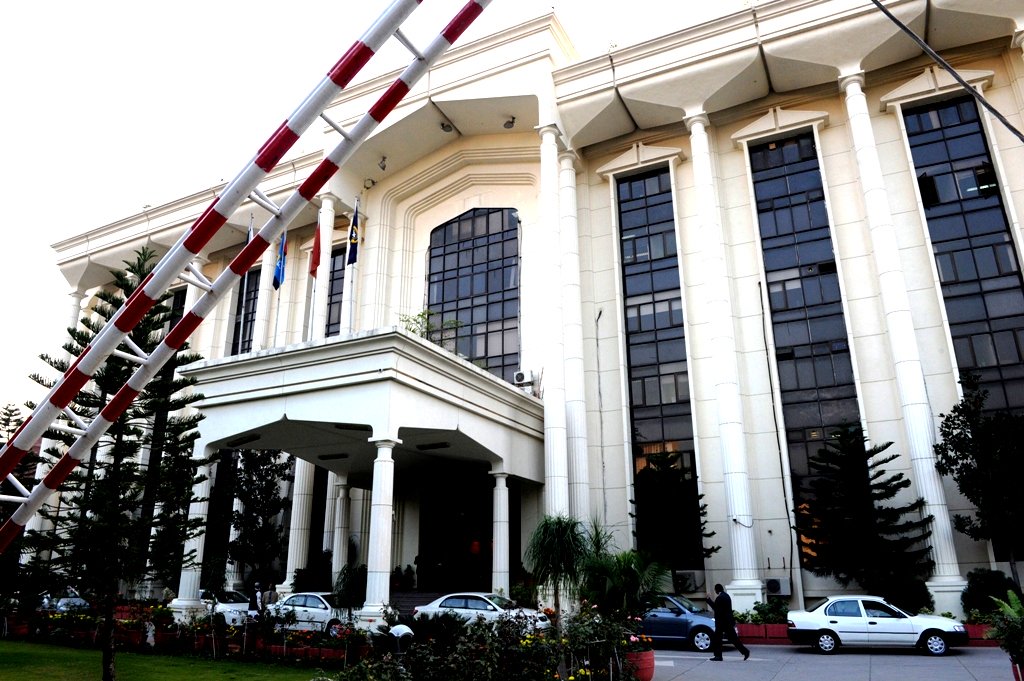 The employees of Federal Board of Revenue (FBR) continued their 'pen-down strike' at Karachi's tax offices and other regional offices for a second day on Saturday, demanding restoration of the allowance and ensuring other rights.
The protesting employees of the revenue authority demanded an immediate increase in the fuel allowance and salaries and restoring performance allowance, halted since 2015, for employees from grade 1 to 22.
The staffers made it clear on the authorities that their protest will continue until the approval of their demands.
The FBR employees, that also included lower cadre staff of the tax authority, were part of the protest.
They maintained that they were being discriminated against despite working very hard to meet the revenue targets.
Also read: FBR likely to get more powers
Deputy Commissioner FBR Sajid Khan, who was part of the protest, asked for the restoration of the said allowances, adding that the staffers were holding a peaceful protest for the approval of their demands.
He went on to add that the protest won't affect the achieving of the revenue targets.
According to Khan, a meeting of the representatives of all FBR offices has been sought on Monday, which will deliberate on the next line of action.
The protesting staffers, he maintained, have told the authorities about their concerns, and they should not be deprived of their rights.
Another employee urged the revenue authority to not delay meeting the demands any further, saying the staffers were dismayed at the same.


Source link