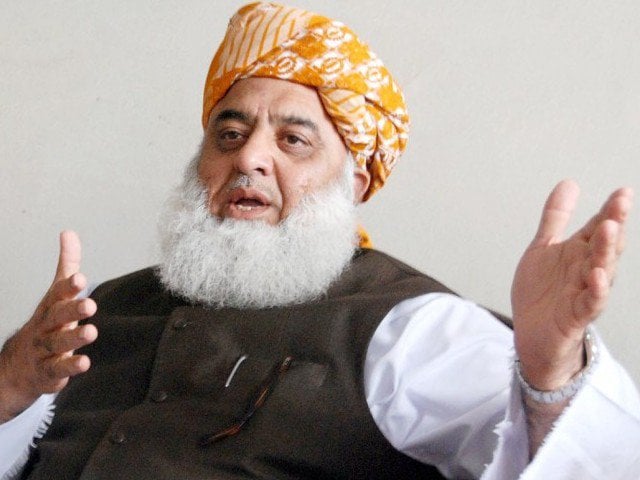 Pakistan Democratic Movement (PDM) chief Maulana Fazl-ur-Rehman said on Tuesday that he will introduce amendments to the Transgender Protection Act, 2018
While speaking to the media in Larkana, the JUI-F leader condemned the transgender law and said it goes against the teachings of the Holy Quran and Sunnah.
He added that he will also be submitting amendments to some of its 'objectionable parts'.
Read Call for removing ambiguities in transgender act 2018
Fazl also highlighted the level of destruction caused by floods in Sindh, which has been the worst hit by the calamity that has enveloped several parts of the country.
Calling for unity, the JUI-F leader said there was a pressing need to band together and find ways out of this 'distressing' situation.
"I will speak to the government of Sindh regarding the rehabilitation measures for those affected by the flooding," he added.
Read More Govt snubs Imran's COAS extension proposal
Moreover, during the presser, he also touched on the chaos stirred by Pakistan Tehreek-e-Insaf (PTI) regarding the appointment of the new chief of army staff and lambasted former premier Imran Khan over his recent statements.
"Imran Khan is attacking all institutions including the army, his politics is over," claimed Fazl.
He went on to add that whomever the government appoints as the new army chief should not concern the PTI supremo.