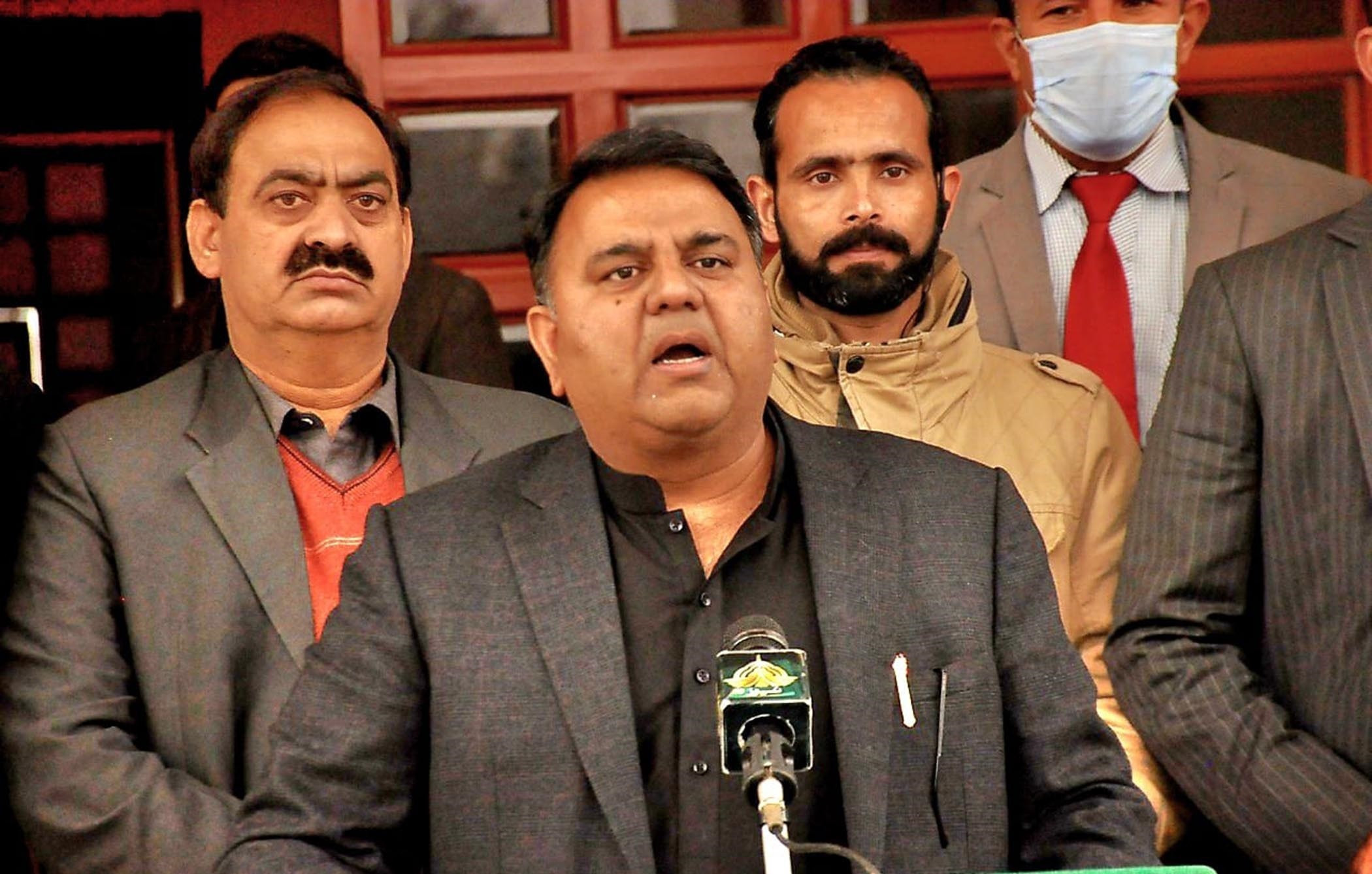 Former information minister and Pakistan Tehreek-e-Insaf (PTI) leader Fawad Chaudhry has predicted the end of the Shehbaz Sharif-led government, saying that three of the PML-N allies are parting ways.
Addressing a press conference in Islamabad on Friday, Fawad said that failure to procure wheat at the end of the year will lead to a flour crisis. "Punjab's water is being given to Sindh to please the PPP."
"First they lied and denied the existence of the conspiracy, now they want to set the inquiry commission. We already said we reject it."-@fawadchaudhry #امپورٹڈ__حکومت__نامنظور pic.twitter.com/4BjYG9Pnw9
— PTI (@PTIofficial) May 6, 2022
He said that the chief secretary of Punjab and IG Police are unsure to whom they should listen as there is practically no government in the province to take administrative decisions.
Read more: MQM-P assures PM of 'full cooperation'
"As per our information, three allies have refused to support Shehbaz Sharif and the government is ending by May 20," he added.
The former information minister also said that he expected Chief Justice of Pakistan (CJP) Umar Ata Bandial to take a decision this week regarding the formation of a judicial commission to investigate the party's claims of a "foreign conspiracy" behind former prime minister Imran Khan's ouster.
Also read: Pursuing 'independent foreign policy' was my prerogative: Imran
If the Election Commission of Pakistan (ECP) is unable to hold elections in three months then its chairman should resign, he added.


Source link