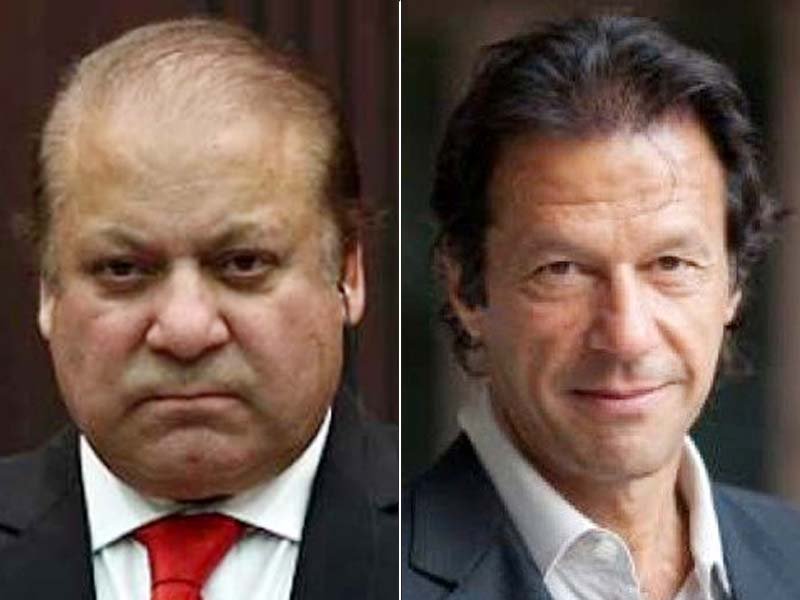 Pakistan Tehreek-e-Insaf (PTI) leader Fawad Chaudhry has denied reports of 'behind-the-scenes' connections between former prime ministers Nawaz Sharif and Imran Khan, saying that the news circulating on social media had nothing to do with reality.
The former information minister said in a statement on Sunday that the position of PTI Chairman Imran regarding the country's political situation is very unambiguous and categorical. "No group or elite has the right to make decisions about the country's future… this will be decided by the people."
He said that without the official announcement of the date of general elections, the party will not become part of any secret or announced negotiation process. "Instead of crafting fabricated news stories, the date of the elections should be seriously considered and announced," he advised without naming any group or political party.
Fawad Chaudhry further said that there were no behind-the-scenes contact or meetings taking place with PML-N supremo Nawaz Sharif or any of his representatives and there was no need for it. "All such reports are just speculations which have nothing to do with reality," he maintained.
Read more: Imran censured for trying to 'save narrative'
On Saturday, Federal Minister for Information and Broadcasting Marriyum Aurangzeb and Federal Minister for Climate Change Sherry Rehman lambasted the PTI chief, saying that he was busy keeping his narrative alive instead of saving and feeding the flood victims across the country.
Marriyum said that half of the nation is submerged under the water while the former prime minister is trapped under his ego. She said that Imran indulged in his "false politics" to avoid corruption cases.
Pakistan is currently reeling through heavy floods. In the past few weeks, record monsoon rains and flash floods killed more than 1,200 people and injured over 6,000 others. Nearly 400 children are among those who died of the calamity. Moreover, 33 million people have been rendered homeless.


Source link