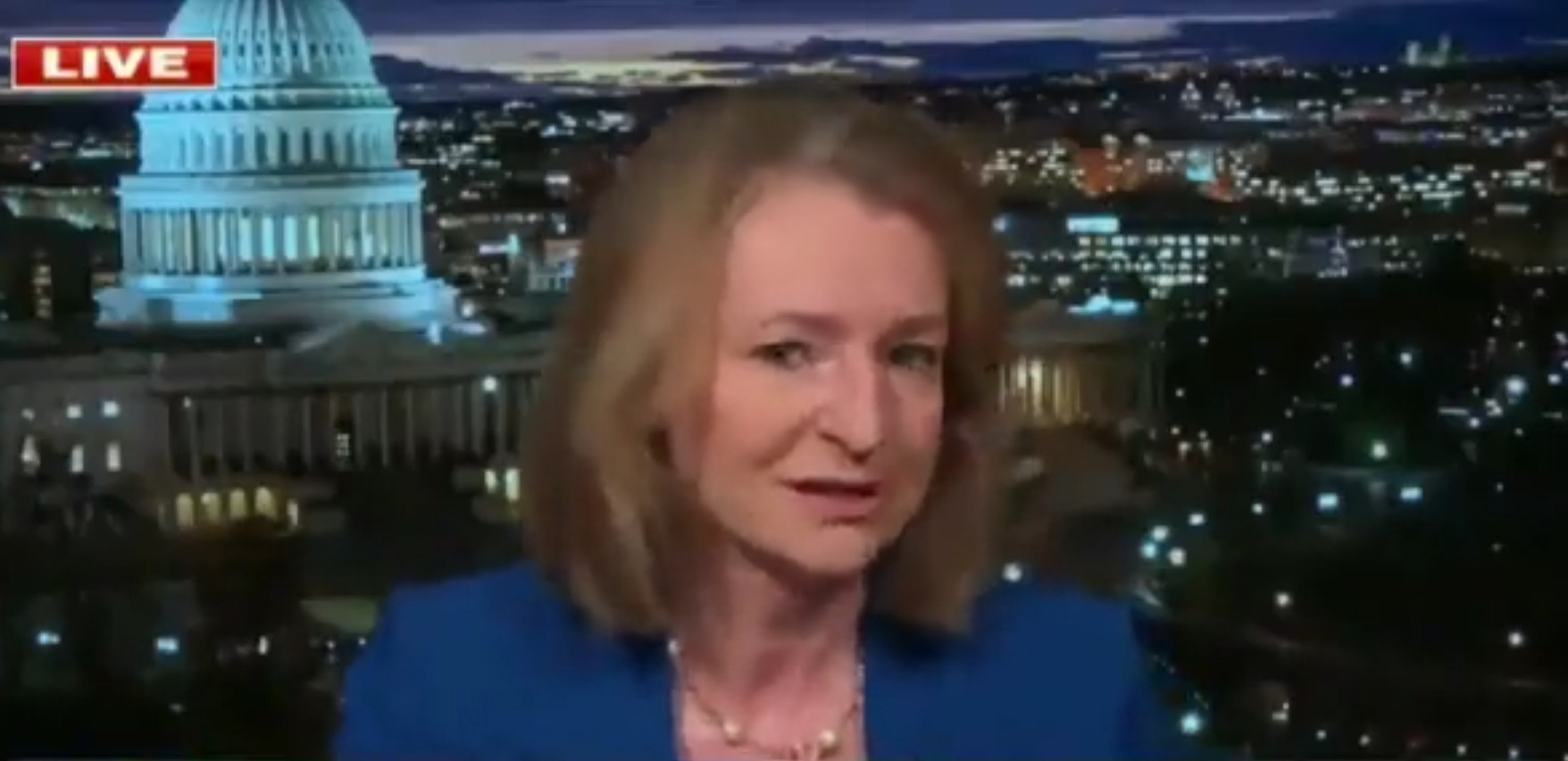 Is a viral Fox News video a proof of a US-backed conspiracy to enforce a 'regime change' in Pakistan? Former prime minister and PTI chairman Imran Khan certainly thinks so. A clip from the popular American news channel received a lot of attention from Pakistani social media users and politicians.
The video clip shows a discussion between a Fox News anchorperson and Rebecca Grant, a guest on the show, and garnered widespread attention on social media platforms after it was shared by former human rights minister Shireen Mazari.
Mazari shared the video with a message, asking the spokesperson of Pakistan's armed forces for a response concerning the video and the American 'conspiracy'.
اس ویڈیوکےبعداس امر کی وضاحت کیلئےکہ اسٹیبلشمنٹ کیسےیہ سمجھتی ہےکہ جمہوری طورپرمنتخب وزیراعظم عمران خان کوہٹانے کیلئےکوئی امریکی سازش کارفرمانہیں، @OfficialDGISPR کا ردِعمل ناگزیر ہے۔آخر یہ پاکستان کی خودمختاری کامعاملہ ہے! #امپورٹڈ__حکومت__نامنظور pic.twitter.com/JVJ2dHxrBn
— Shireen Mazari (@ShireenMazari1) May 2, 2022
The video was also shared by deposed prime minister Imran Khan, who claimed that all those who had doubts about the alleged US efforts to enforce a regime change should watch the news clip.
If anyone had any doubts abt US regime change conspiracy this video should remove all doubts as to why a democratically elected PM & his govt were removed. Clearly the US wants an obedient puppet as PM who will not allow Pak choice of neutrality in a European war; pic.twitter.com/rqFW8yQRvZ
— Imran Khan (@ImranKhanPTI) May 2, 2022
Debunking claims that the video was a proof of foreign conspiracy, Fact Check Pakistan shared that Rebcca Grant was in no way involved in the US government but is merely a contributor for Fox News and the founder of a small think tank called IRIS Independent Research.
However the fact is that the person Ms Mazari is quoting as "proof" the the US Govt was behind Imran Khan's ouster has nothing to do with the US Govt – she has not worked for the US Govt in the past either. She is an analyst in Fox and runs her own firm IRIS Independent Research pic.twitter.com/zX2ZIBfXET
— FactCheckPakistan (@PakistanCheck) May 2, 2022
Grant had claimed that part of the reason former premier Imran Khan was ousted was because of his trade efforts with Russia, neutrality towards Ukraine and close ties with China. She urged Pakistan to "stop anti-American policies" and that it was not the time to have close ties with Russia and China. Impassioned supporters and some renowned local news agencies shared the video clip touting that it might be proof of a 'regime change' in Pakistan.
American research Adam N Weinstein tweeted that Grant "is a relative nobody who Fox found to fill a slot."
To my followers in Pakistan:
This person being interviewed is a relative nobody who Fox found to fill a slot. Her affiliations date back more than 2 decades ago & are tenuous at best. Speaks for nobody. It takes a nobody to know a nobody😉. So take it from me.
But Twitter… https://t.co/93V93mkn3E
— Adam N Weinstein (@AdamNoahWho) May 2, 2022
Journalist Javed Hassan responded to Weinstein's tweet, saying that she has been called a 'nobody' because she does not fit in the non-interference narrative.
Yup, a nobody who writes for US Air Force Magazine and been staff of Chief of USAF. Also has appeared on several other channels other than Fox as an expert. Now a 'nobody' since she happens to say something that may not fit with a non-interference narrative already in tatters https://t.co/moG0DUAXRS pic.twitter.com/BdrhpC6y7G
— Javed Hassan (@javedhassan) May 2, 2022
To which Weinstein replied that thousands of people have done "stints in the Pentagon, State or agency. It doesn't mean they focus on Pakistan or speak with any official or personal authority on it."
Ok. I will try to reply to this seriously. There are literally thousands of people in DC who have done stints in the Pentagon, State, or an agency. It doesn't mean they focus on Pakistan or speak w/ any official or personal authority on it. https://t.co/wDADGzWMrJ
— Adam N Weinstein (@AdamNoahWho) May 2, 2022
The woman in question is also known to be a Trump supporter so its unlikely that she has any influence or say in the policies of the Biden Administration.


Source link