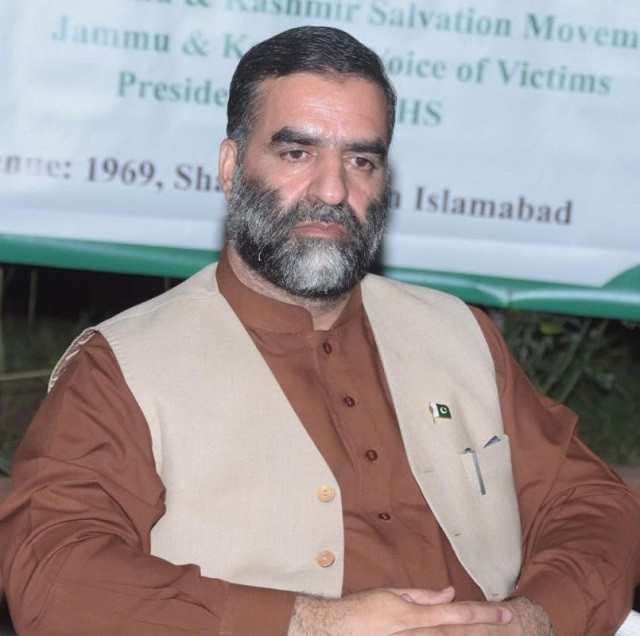 Extra-judicial killings: IIOJK to observe complete shutdown tomorrow

While condemning the recent killing spree of Kashmiri youth in fake encounters, Jammu and Kashmir Salvation Movement (JKSM) Chairman Altaf Ahmad Bhat has backed a call by the All Parties Hurriyet Conference (APHC) to observe a complete shutdown across Indian Illegally Occupied Jammu and Kashmir (IIOJK) on Friday.
Bhat highlighted that the encounters aimed at silencing the youth and suppressing their voice against the illegal occupation and suppression was the daily routine of the occupational troops across the disputed territory.
He added that the recent fake search operations were initiated to kill civilians and damage their properties worth billions and termed it the Modi government's economic crackdown of IIOJK.
The Kashmiri leader also paid glowing tribute to the youth martyred during the fresh acts of Indian state terrorism in Srinagar, Pulwama, Ganderbal and Kupwara. He said the matchless sacrifices rendered by brave Kashmiris will never go in vain and will bear fruit.
Also read: UK urged to play role to end rights violations in IIOJK
He observed that more than a dozen Kashmiri youth were martyred through targeted killing in less than two months. Some 407 civilians were arrested and there businesses destroyed to punish the people of IIOJK demanding the right to self-determination as per the United Nations Security Council resolutions.
Bhat appealed to the UN, the Organisation of Islamic Conference and human rights watchdog around the world to take cognisance of the state terrorism in IIOJK and pressurise India to fulfill its promises made to the people of Kashmir at the UN.
At least 210 Kashmiris were martyred in fake encounters or so-called cordon and search operations in 2021.
Pakistan has been reportedly raising its voice against the acts of aggression by Indian forces against the unarmed Kashmiris, and has asked the world to take notice of the same.


Source link