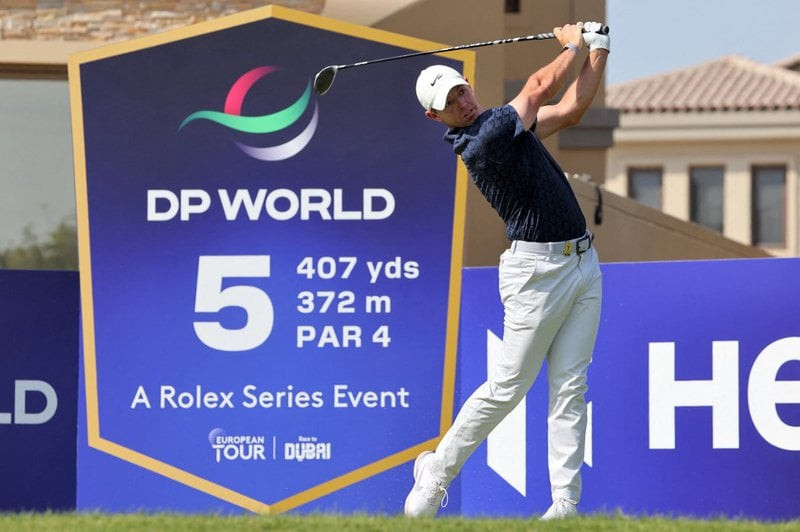 The Europe-based DP World Tour has won its legal battle against a group of rebel golfers who committed "serious breaches" of its code of behaviour by playing in LIV Golf events without permission.
England's Ian Poulter and Lee Westwood were among 12 players appealing against punishments the tour wanted to impose on those who took in the inaugural LIV event near London last year.
It remains to be seen whether they will appeal against the verdict or give up their membership of the DP World Tour — a move that would end their involvement in the Ryder Cup.
The case arose when players requested releases to play in the LIV Golf event at the Centurion Club in June last year.
Those requests were denied but the players competed regardless and were fined £100,000 ($125,000) and suspended from the Scottish Open and two other events.
Initially, Poulter, Adrian Otaegui and Justin Harding appealed against the decision and the punishments were stayed, pending an appeal, allowing the players to compete in DP World Tour events.
The number of appellants then grew to 16, but Sergio Garcia, Charl Schwartzel, Branden Grace and Otaegui withdrew from the case, which was heard behind closed doors by Sports Resolutions UK in February.
Announcing its decision on Thursday, the arbitration panel concluded the players had committed "serious breaches of the code of behavior of the DPWT regulations" by playing in LIV's London and Portland events, despite their release requests having been refused.
Their appeals have been dismissed and the players ordered to pay the £100,000 fines.
DP World Tour chief executive Keith Pelley told reporters that the verdict had backed his organization's right to impose their own rules and regulations.
"I've said all along, I don't begrudge any of them for going at any time," he said. "But you can't break rules and regulations that are set up by the members for the members, that they have signed up to, with no consequences. It just doesn't make logical sense.
"I'm not saying that the players can't play. This isn't about banning the players. This is about administering our rules and regulations as set out by our members."


Source link