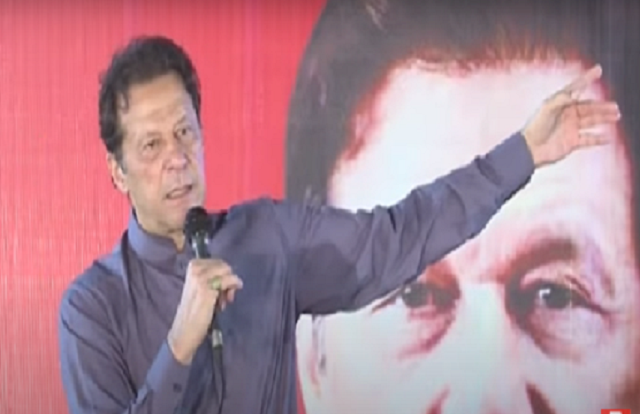 Former prime minister and PTI Chairman Imran Khan has urged the establishment to save the country and economy from "going downhill" further, saying that the people will hold them responsible if it does not act.
"I know you are neutral but people will hold you [establishment] responsible to save the country and economy from this quagmire," the former premier said while addressing a public gathering in Gujranwala on Saturday.
"The way this 'imported government' is taking the country towards destruction we might not be able to come out of this quagmire," he said, adding that only early and fair elections could bring stability to the country.
Imran said that still there is a time to bring the country out of this economic quagmire. "If the economy is weakened further the national security will be at stake."
https://www.facebook.com/PTIOfficial/videos/2953009838214155/
He added, "We have to accept the pressure of the foreign power. No country will come to save Pakistan but the 10 million overseas Pakistanis. All economic woes of the country will be resolved if we could attract their investment."
Speaking about his next phase of the 'real freedom movement,' the PTI chief said he has written a letter to the party's district organisations asking them to start preparations for street protests.
He urged the entire nation and party workers to get ready for "peaceful protests" across the country in a bid to force the coalition government led by PML-N to call early elections.
Imran said after the postponement of by-elections it was apparent that the incumbent rulers were "running away" from the early elections.
"Without free and early elections, the economy will continue to sink… I will give a call soon for protests. We have to snatch the freedom," he added.
More to follow…


Source link