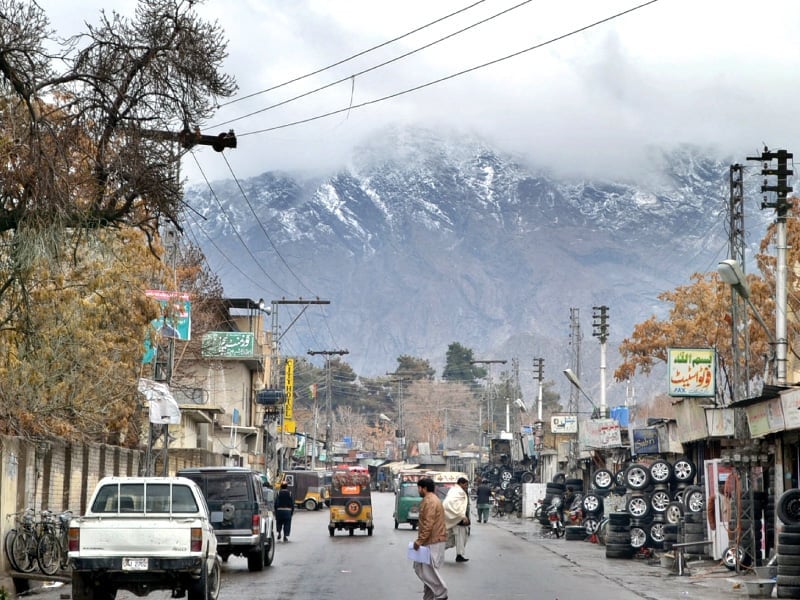 [ad_1]
Quetta, Ziarat and other areas of northern Balochistan received heavy rain and snowfall on Wednesday, blocking several main roads and disrupting regular life in various parts of the province.
Ziarat, Kan Mehtarzai, Toba Achakzai, Toba Kakarai, Kozhak Pass and other parts received heavy rainfall and snowfall, causing the suspension of traffic at Kozhak Pass between Pakistan and Afghanistan.
Dozens of vehicles were also stranded at Kan Mehtarzai, causing the suspension of traffic between Quetta and Islamabad.
"Emergency has been declared in all snow and rains affected areas of Balochistan," Naseer Ahmed Nasar, the Director-General of the Provincial Disaster Management Authority (PDMA), said. He said that all departments have been put on high alert to tackle any emergency situation in the province.
Also read: Fresh rain, snowfall alert issued by PDMA
The PDMA and the National Highway Authority (NHA) deployed heavy machinery at all mountain tops and sensitive locations to regulate the flow of traffic and avoid any untoward incident.
"Our technical staff has been deployed and are alert at Kozhak top and Kan Mehtarzai," Nasar said.
Tourists from various parts of Balochistan and the country thronged towards the Ziarat valley and Hanna Lake to enjoy the weather.
"This is is lovely weather and we are enjoying," Ali Ahmed, a resident of Quetta's Sariab Road area, told the Express Tribune at Hanna Lake.
Like Ahmed, scores of tourists from across the country were also roaming the peaceful lake to enjoy the natural beauty and pleasant weather.
Also read: Heavy snowfall reported in northern Balochistan
The residents of Quetta, Ziarat, Pishin, Mastung, Kalat and other parts of Balochistan faced difficulties because of gas load shedding as well.
Gas supply to Quetta and other parts of the province were suspended after a 12-inch pipeline was blown up in a bombing in Balochistan's Bolan area. The banned Baloch Liberation Army (BLA) had claimed the responsibility for the attack.
Sui Southern Gas Company (SSGC) officials said repair work at the damaged site could not be completed because of poor weather conditions. The technical staff faced problems in the repair work due to security issues in the area as well, an official of the SSGC said. He requested anonymity since he was not authorised to speak to the media.
Quetta and almost all parts of central and northern Balochistan remained under the grip of chilly weather after heavy snowfall and rainfall.

[ad_2]
Source link