Elon Musk's first year of owning Twitter – looking back on a tumultuous timeline | Science & Tech News
Start with the big idea and deal with any issues down the line.
That was the assessment of Elon Musk biographer Michael Vlismas a year ago when asked how the world's richest man might go about running Twitter.
The SpaceX owner had just bought the bird app for $44bn (£38bn) with a vague goal of transforming it into an "everything app" called X.
Modelled on China's WeChat, it could become your one-stop shop for not just getting into arguments online and posting memes, but video calls, podcasts, and even banking.
All while being an internet town square, committed to free speech, where anyone's views have as much cache as a celebrity, news outlet, or academic – no matter how controversial.
A noble goal, many would argue.
But as Vlismas had indicateda plan light on detail. And the execution – from huge lay-offs to putting verification behind subscriptions – has been debatable at best.
"He always has a grand vision, but in this instance the details have been a quagmire for him," says Vlismas.
"Perhaps it's showing you can't be everything to everyone – and that's the challenge with an 'everything app'.
"It's got to be a clear vision in terms of what he wants out of it."
A tumultuous timeline
Musk's own Twitter timeline was rarely dull, so perhaps it should come as no surprise that once he ruled the roost, Twitter's own timeline would follow suit.
His first act (other than carrying a sink into the firm's San Francisco HQ for the sake of a bad pun) was firing executives and thousands of employees quickly suffered the same fate.
Skittish advertisers, concerned about Musk's stance on content moderation, helped see revenues fall and within a month even the prospect of bankruptcy was being mooted.
Musk's flagship attempt to drive up company income was to offer verification ticks as a paid-for benefit in a subscription that has expanded to include features like an edit button and longer posts.
A fake Tony Blair, OJ Simpson, and very naughty Super Mario laterit was clear there were flaws in this plan to allow anyone to pay to add the once-respected blue tick to their account.
According to analysis by research group AMPLYFI, which used AI to judge user sentiment on Twitter over time, the furore was "the initial catalyst for things turning sour" for much of the platform's audience.
"It created chaos," says Drew Benvie, founder of communications agency Battenhall.
"People don't know if they're talking to the real deal."
Ahead of a year that will include a US presidential election, and with ever-improving AI deepfakes, it's an issue that could become even more serious.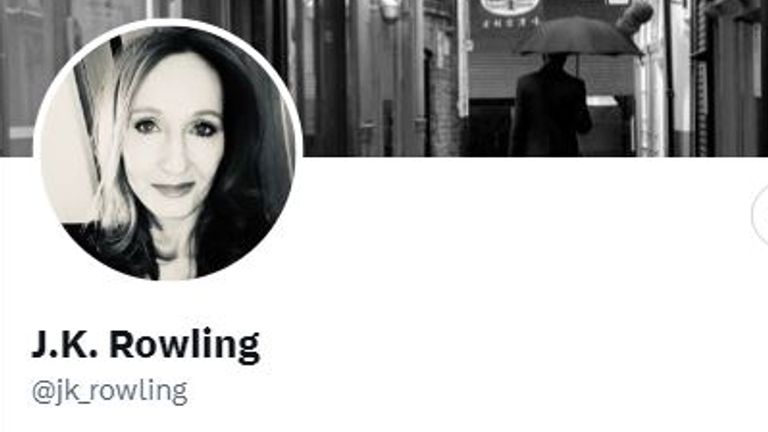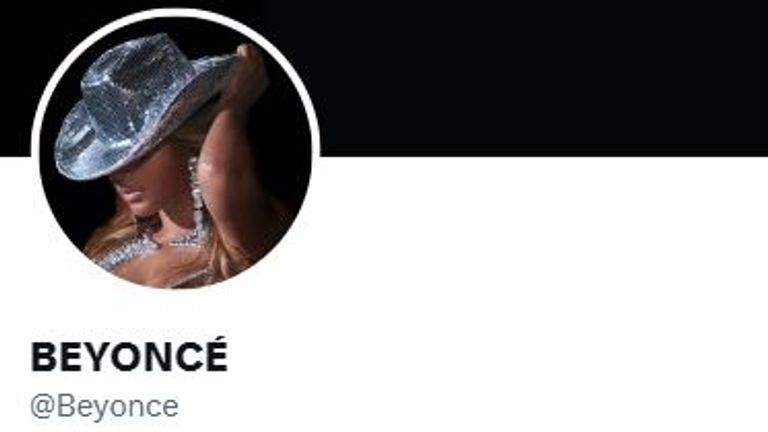 Other changes have included reinstating banned accounts like those of Andrew Tate and Donald Trumpraising further concerns about the proliferation of hate speech on the platform.
The Center for Countering Digital Hate (CCDH), a group X has sued over its damning assessments of its content moderation standards, says Musk has welcomed back a host of bad actors "with open arms".
Speaking to mark the Muskiversary, CCDH founder Imran Ahmed condemned it as a "grave betrayal of users, advertisers and the wider public".
That, coupled with the gutting of the company's trust and safety teams, damaged Twitter's reputation as a place to seek out verified news – an issue brought home by the Israel-Hamas war.
And then, of course, came rebranding Twitter into X.
A name so embedded in modern society that "tweet" had entered the Oxford and Cambridge dictionaries, now one which would have once done nothing but arouse suspicion in your browsing history.
Twitter sign removed in 'X' rebrand

'He has decimated the business'
Musk said Twitter's transition from talking shop to everything app meant the name no longer made sense, and has claimed the rebranding reflects his ambitions.
Of course, some may have spotted an obvious trend and concluded he simply likes the letter X.
Not only is it part of the name of his successful rocket company, but one of his children; his AI start-up; and an internet banking firm he co-founded that became PayPal.
Social media expert Beth Caroll, of Wunderman Thompson, is sceptical of Musk's apparent plans.
"There's a vague possibility he could have this bigger picture idea, this super app like a WeChat, and if he were to deliver that then he might have a viable product," she says.
"But for now he has just decimated the business."
Indeed, earlier this year the company was valued at less than a third of the $44bn Musk paid for it.
Even the hiring of Linda Yaccarinoan experienced figure from NBCUniversal, as chief executive has done little to repair the monetary or reputational damage.
It's worth remembering, Caroll says, that Musk did try awfully hard to back out of buying Twitterand all the challenges he's faced are perhaps a sign of why.
Musk to start charging people to use X

Can Musk really have it all?
Yet despite it all, for its remaining users – whether enthusiastic or reluctant – X remains best at this particular type of social media, where real-time updates reign supreme.
For Dr Annmarie Hanlon, lecturer in digital and social marketing at Cranfield School of Management, would-be rivals from the "clunky" Mastodon to Meta's "basic" Threads have failed to offer a comparable experience.
"The everything app is still a work in progress," she says.
"But when Threads opened, everyone said 'this is the death of Twitter'. And it hasn't been."
Of course, given the contempt Musk and Mark Zuckerberg have for each other, don't expect the Meta boss to abandon his company's new app anytime soon.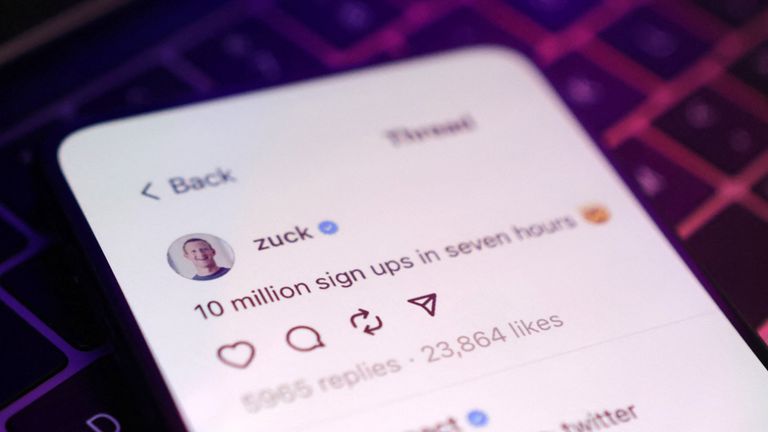 And when it comes to "the death of Twitter", Musk would happily claim responsibility, with X the phoenix rising from its ashes.
But unlike the rockets of SpaceX (well, most of them), biographer Vlismas doubts how far it can fly.
"With SpaceX, the grand vision is colonising Mars," he says.
"But the core purpose is launching rockets into space and it's very effective at that.
"If you wanted to do anything else with it, it dilutes that purpose.
"The longer X is a bit muddled like this, the worse it is. And the more people will turn away."