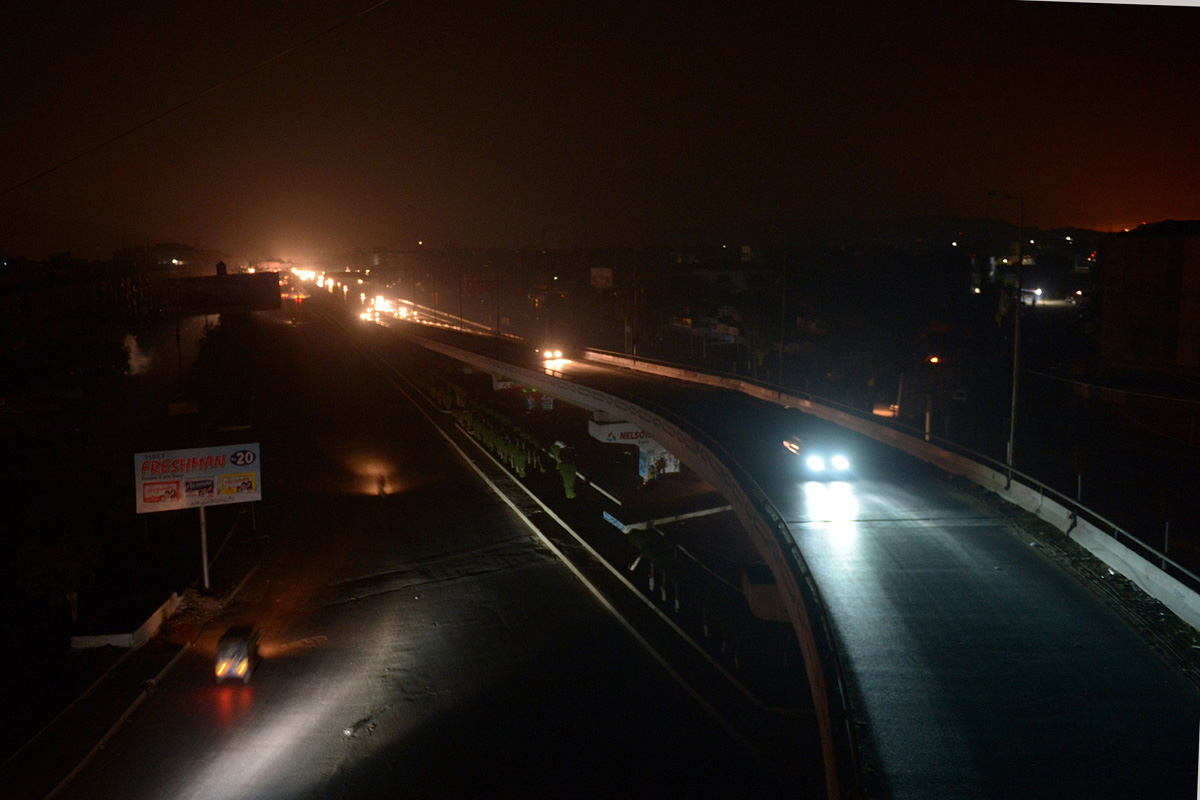 Consumers on Sunday heaved a sigh of relief after days of rolling blackouts as the drive to boost generation above 18,000 megawatts and plug the 8,000MW deficit yielded results – a solace the government had promised to give ahead of Eid.
The Ministry of Energy said more than 2,500MW of additional power has been pumped into the system, claiming the move "reduced the load-shedding to zero across the country from today".
"The ministry is constantly striving for uninterrupted power supply during the Eid holidays and beyond," it said in a statement.
The energy ministry, however, said load management was still being undertaken in localities falling within the service area of high-loss feeders.
The significant restoration of energy supply to most parts of the country comes days after Prime Minister Shehbaz Sharif promised that all scheduled outages would end before Eid, ideally on May 1.
The prime minister said the step was an "Eid gift" for the public who had been suffering frequent power outages in summers.
The prime minister had directed the authorities concerned to resolve all the issues pertaining to load-shedding by April 30 so as to ensure a smooth and uninterrupted power supply to consumers.
For days, with a shortfall hovering between 7,000MW and 8,500MW, power outages had become the order of the day in most parts of the country, plunging thousands of households into darkness amid the punishing heatwave.
READ PM orders cut in load shedding duration by next month
Until Saturday, the demand for electricity in the country was 25,822MW whereas the production was only 18,101MW as power plants remained hobbled by low fuel inventory.
Consumers complained of up to 12-hour load-shedding in major cities with 18-hour power outages hitting rural areas of the country.
The power ministry spokesperson on Saturday announced that load-shedding would decrease by 50 per cent in most parts of the country from May 1 (Sunday) owing to the addition of 2,000MW to the system.
The new PML-N government struggled to get a handle on the crisis when it was caught unprepared by the energy crisis a week earlier when the strained power stations fell short of meeting a leap in demand – a crisis it said was the doing of the previous government.
Speaking at what was his first news conference after taking charge as the federal minister for energy on Friday, Khurram Dastagir put the blame on the former ruling party Pakistan Tehreek-e-Insaf (PTI) for the current crisis, saying the previous government had failed to arrange the fuel for power plants.
However, the minister assured that the power plants would start getting RLNG supply from Sunday and the required quantity of furnace oil from May 2 to boost power production.
The minister announced reducing the duration of load-shedding to half in the next 10 days.However, he added the government would require an amount of Rs108 billion till May 25, Rs136 billion till June 7 and Rs85 billion till June 15 for the power sector to address the issue of load-shedding.


Source link