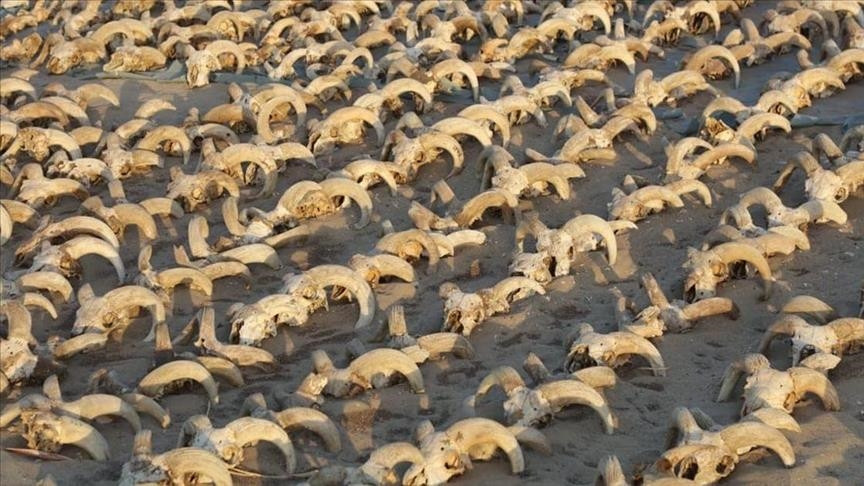 In a statement, the Ministry of Tourism and Antiquities said the massive collection of mummified heads were found in Ramses II Temple in the ancient city of Abydos in southern Egypt.
Mummies of dogs, goats, cows, gazelles and mongooses left as offerings in the temple were also discovered, the ministry said.
According to the ministry, archaeologists also discovered several statues, remains of ancient trees, leather clothes and shoes.
Also read: Top Turkish diplomat to visit Egypt after a decade of tension
Ramses II ruled Egypt for nearly seven decades, from 1304 BC to 1237 BC. He was hailed as a great warrior and prolific builder who ordered the construction of temples across Egypt.
Regularly, Egypt announces new archaeological discoveries that go back to the ancient Pharaonic era.
Egypt heavily relies on its ancient and tourist sites to attract more tourists as tourism revenues contribute to nearly 10 percent of the country's GDP and employs some two million people.


Source link