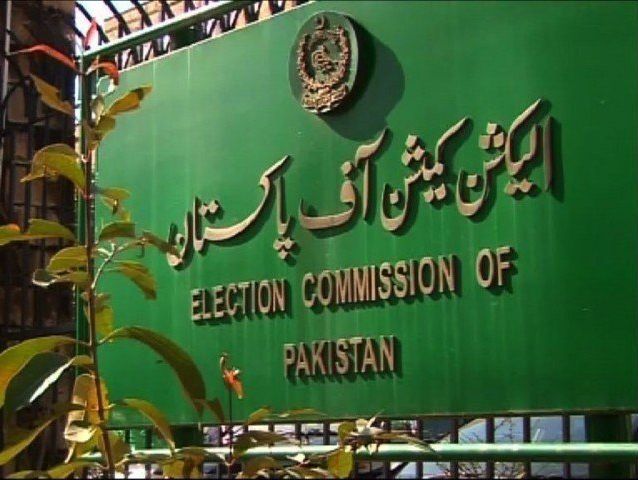 The Election Commission of Pakistan (ECP) announced on Friday that it will hear the Pakistan Tehreek-e-Insaaf (PTI) foreign funding case every day, so as to decide it within 30 days as per the Islamabad High Court's (IHC) directives.
The ECP's spokesperson said in a statement that in line with the IHC's decision, the commission has decided to hear the foreign funding case on a daily basis.
On April 14, a single-judge bench headed by Justice Mohsin Akhtar Kayani issued a judgment upholding the ECP's decision to give access of the case's record to the PTI's founding member Akbar S Babar and not remove him from the proceedings.
The PTI had filed petitions on January 25 and 31 on the aforementioned two requests that were rejected by the ECP on March 15.
The party had then moved the top court against the ECP decisions.
Read PM Shehbaz to host allies for iftar, decide on cabinet
"The claim submitted by the petitioner [PTI] is not maintainable as petitioner itself is not able to demonstrate any of his legitimate rights when [it] itself is in agreement that respondent No 2 [Babar] can participate in the proceedings to the extent of information which he has provided to the scrutiny committee or the ECP," the order read.
"Therefore, this petition is not based upon bona fide, rather filed with specific motive, just to stop respondent No 2 Akbar Sher Babar to participate in the proceedings, which has already been settled by this court in the previous proceedings," it added.
On March 2, the PTI lawyer completed arguments in the foreign funding case, while the bench directed the counsel for the petitioner Akbar S Babar to conclude his arguments on the next hearing of the case.
During the hearing, the PTI lawyer, Anwar Mansoor, requested the bench to dismiss the complaint of Babar, saying that once the scrutiny was done, the matter would be between the ECP and the political party and that no third party could be a party to the case.


Source link