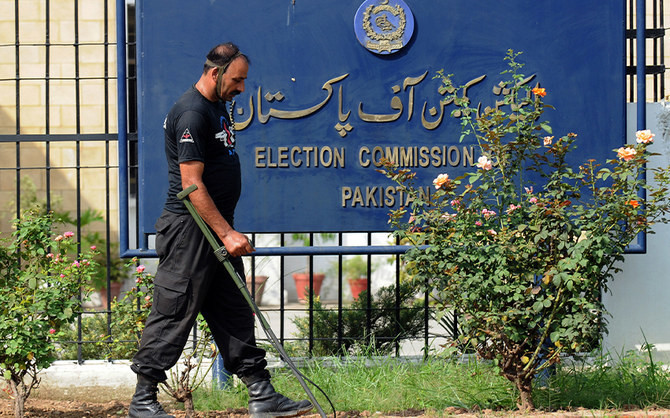 [ad_1]

Following the dissolution of the K-P Assembly, consultation between the chief minister and opposition leader in the disbanded provincial legislature to cobble together a caretaker setup could not take place on Wednesday.
Nonetheless, both sides confirmed they were carrying out a series of consultations among themselves.
Meanwhile, sources indicated there was a likelihood that the ball might end up in the Election Commission of Pakistan's (ECP) court as 'unbridgeable' political differences between the two rivals would remain a hurdle. Both sides appeared to be loath to make a joint decision, they added.
The provincial assembly was dissolved as Governor Haji Ghulam Ali signed and approved Chief Minister Mahmood Khan's summary for the dissolution of the provincial legislature.
The governor dispatched a notification to CM Mahmood and Leader of the Opposition Akram Khan Durrani, stating that the assembly and provincial cabinet were dissolved with immediate effect under Clause 1 of Article 112 of the Constitution.
The law states that the governor shall dissolve the provincial assembly if so advised by the chief minister; and the provincial assembly shall, unless sooner dissolved, stand dissolved at the expiration of forty-eight hours after the chief minister has so advised.The notification said that the caretaker CM would be appointed by the governor in consultation with Mahmood and Durrani. The governor called on them to provide the names of their nominees for the position by January 21.
Until the appointment of the caretaker CM, Mahmood will continue to hold office to perform the day-to-day affairs of the province.
In this regard, PTI sources said that CM Mahmood was holding marathon consultations with his colleagues in the erstwhile provincial cabinet to reach a consensus on the matter.
On the other hand, Leader of the Opposition Akram Khan Durrani also swung into action and contacted the leader of his party, Maulana Fazlur Rahman and other colleagues, along with the leaders of other parties in the opposition.
Both sides have until January 20 (Friday) to agree on one name as caretaker CM. However, if this does not happen, the matter will be referred to the parliamentary committee to be set up by the speaker, which will consider the names within three days.
As per the procedure laid out in the law, the speaker will have to constitute a six-member committee comprising three MPAs each nominated by the outgoing ruling party and the opposition.
In case of a failure to reach an agreement, the task to appoint the interim CM would be handed over to the ECP.

[ad_2]
Source link