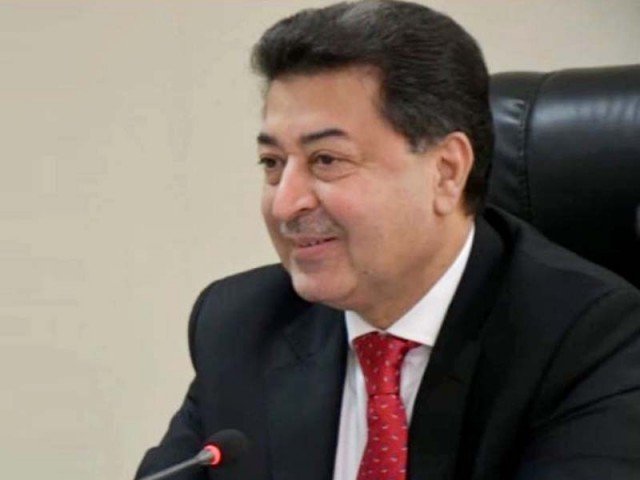 Chief Election Commissioner (CEC) Sikander Sultan Raja on Wednesday said that the Election Commission of Pakistan (ECP) did not oppose the use of Electric Voting Machines (EVMs) nor did it oppose voting by overseas Pakistanis but urged transparency.
The electoral watchdog's chief made the remarks in light of criticism the commission has faced, particularly from the Pakistan Tehreek-e-Insaf (PTI) and its chief Imran Khan, who has on a number of occasions accused the ECP of 'opposing' the use of EVMs to 'manipulate polls'.
While addressing at an event today, the electoral chief said that the commission did not oppose EVMs or overseas votes but emphasised that transparency in the electoral process was mandatory.
CEC Raja also said that it will take six months for the delimitation of constituencies. He maintained that the ECP did not want doubts raised regarding election results if polls were held in a haste.
Read ECP reserves judgment in Kurram electoral code breach case
Without taking any names, Raja stated that everyone was equal before the ECP "from the worker to the party head" and that action was taken against workers, including the party chief for violating the code of conduct.
It is pertinent to note that on Monday the commission initiated proceedings to strip PTI chief Imran Khan of his party's chairmanship following his disqualification in the Toshakhana reference.
In his address, the CEC added the success of the opposition in the by-elections is proof of the transparency of the electoral watchdog and that people's confidence in the commission had increased.
"Work on digital constituencies has not yet started. However, if the digital census results come in time, new constituencies will be prepared for the elections in time," he said.
Raja furthered that constituencies were delimited twice for the local body elections in Punjab, while the provincial government changed election rules twice.
He added that the ECP has bound the provincial government to hold local body elections in Punjab and that the commission will use its authority to conduct the elections if the provincial government changed the rules again.
The CEC also said that due to rains and floods, the elections in Karachi and Hyderabad divisions were postponed and will now be held on January 15.


Source link