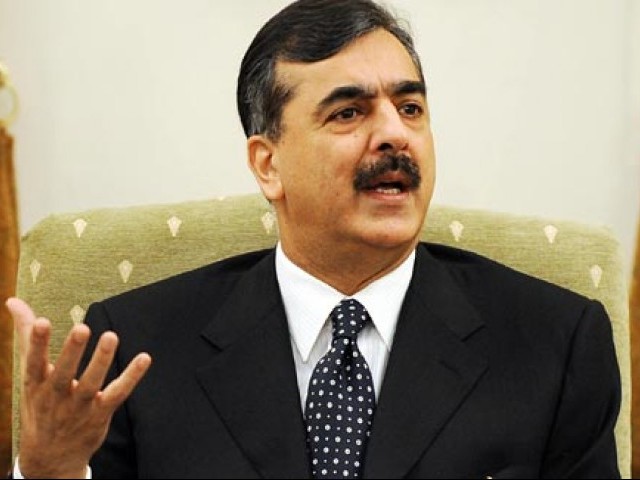 The Election Commission of Pakistan (ECP) on Friday dismissed a petition filed by Pakistan Tehreek-e-Insaf (PTI) lawmakers on the Senate election video scandal to disqualify Senator Yousuf Raza Gilani over corrupt practices, saying he had no link to the case.
The ECP however ordered the District Election Commissioner Islamabad to start a criminal case under Sections 167 (corrupt practices) and 168 (bribery) of the Elections Act, 2017 against Gilani's son Member of the Punjab Assembly (MPA) Ali Haider Gilani, as well as PTI members of the National Assembly Faheem Khan and Captain (retd) Jamil Ahmed Khan.
In its order, ECP said it had been proved that Ali, Faheem, and Jamil had indulged in corrupt practices, adding that the punishment under Sections 167 and 168 could be up to three years in jail or a fine of Rs100,000 or both.
Read ECP seeks reply from Gilani, son in Senate video scandal case
During the hearing, Chief Election Commissioner (CEC) Sikandar Sultan Raja said the facts of the case were not presented properly, noting that 20 hearings had been conducted and applications for adjournment were filed 12 times.
Following the Senate elections on March 3 last year, PTI lawmakers Farrukh Habib, Maleeka Bokhari and Kanwal Shauzab had filed the petition in the ECP, asking it to not issue the notification for Gilani's victory. However, the ECP had rejected the plea to stop the issuance of the notification.
On April 10, the ECP rejected the claim of former foreign minister Shah Mahmood Qureshi that the body deliberately prolonged the video scandal case against Senator Yousaf Raza Gilani.
Also read: ECP reserves ruling on Gilani video scandal
Sources told The Express Tribune that final arguments in the case took place on April 5. The video scandal involved Gilani and his son Ali Haider Gilani. Gilani's son could be clearly seen in the video trying to bribe senators to vote for his father ahead of the Senate elections.
However, the sources in the commission accused Qureshi of "misleading" the lawmakers and the people on the floor of the lower house of parliament.
Sources also revealed that the disqualification case was mostly delayed by the petitioners, who sought adjournment 10 out of 17 times.
They disclosed that the electoral watchdog did not adjourn the case even once.


Source link