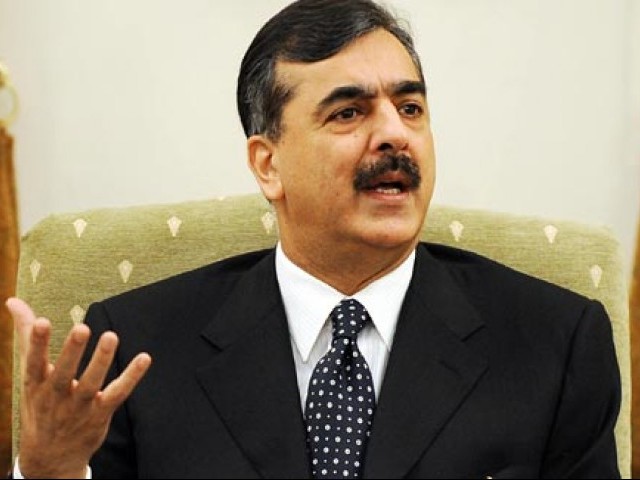 The Election Commission of Pakistan (ECP) on Friday rejected the petitions filed by the Pakistan Tehreek-e-Insaf (PTI) for the disqualification of Senator Yousaf Raza Gilani and his son, MPA Ali Haider Gilani over allegations of electoral misconduct.
Announcing the reserved decision, Chief Election Commissioner (CEC) Sikandar Sultan Raja said that facts about the case were not presented properly. He highlighted that the case was heard 20 times and adjourned 12 times.
The Election Commission ruled that there was no direct evidence against Yousaf Raza Gilani. However, it ordered the district election commissioner to register a case of corrupt practices (Section 167) and bribery (Section 168) under Elections Act, 2017, against his son Ali Haider Gilani, along with PTI MNAs Captain (retd) Jamil Ahmed and Fahim Khan.
The commission noted that the senator's son did not deny the authenticity of the videos in the press conference, and in those videos he could be clearly teaching someone how to waste votes. Besides, it observed, there is a mention of transaction worth crores (hundreds of millions) in exchange for votes.
Read ECP seeks reply from Gilani, son in Senate video scandal case
It noted that the punishment under both clauses could be a fine of Rs100,000, a jail term up to three years or both.
The Election Commission, therefore, ruled that Gilani would remain a senator as his election is now a thing of the past and cannot be tempered with.
The commission also stated that it is its prerogative to eradicate and stop corrupt practices.
Also read: ECP reserves ruling on Gilani video scandal
PTI's Farrukh Habib, Malika Bukhari, Kanwal Shozab and Alia Hamza had filed the petitions against the father-son duo after a video of Ali Haider Gilani with the PTI lawmakers went viral ahead of the Senate polls, wherein the Pakistan People's Party (PPP) leader is apparently showing them the way to waste their votes. In his defence, Ali Haider Gilani said that he was responding to a query and was not attempting to buy their votes.
Yousaf Raza Gilani also defended his sons' actions, terming the recorded incident to be a part of their campaign to seek votes from all lawmakers as they formed the electoral college.


Source link