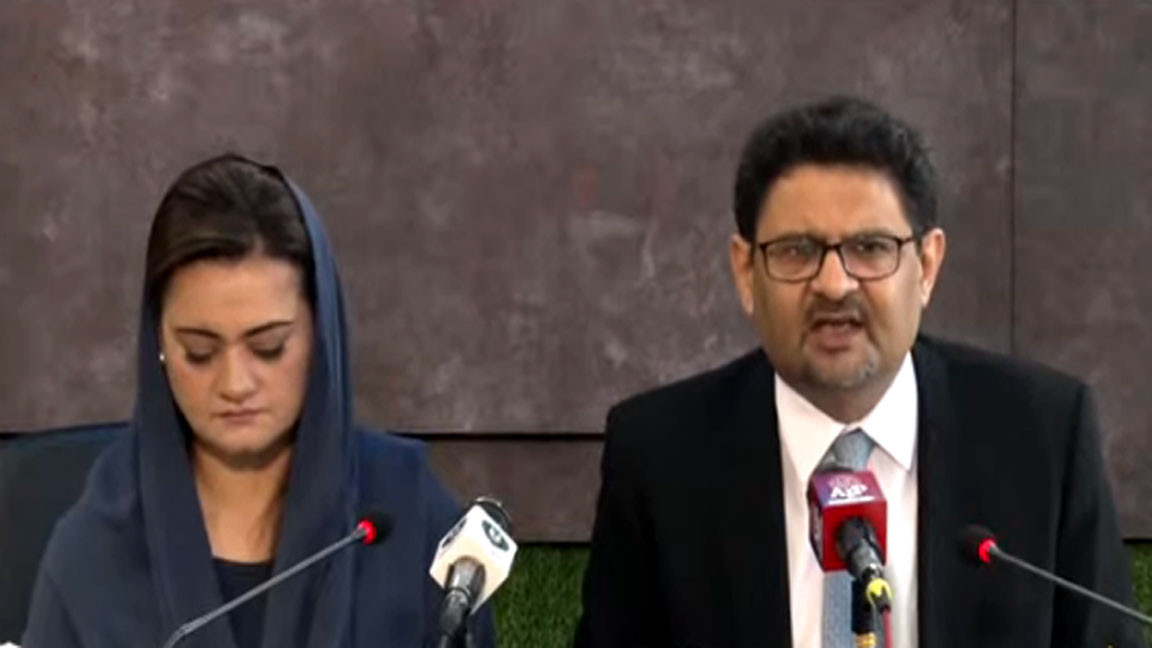 Finance Minister Miftah Ismail on Thursday said the government was aware of the financial hardship faced by the people due to record inflation as he defended the need to make "difficult decisions" to stabilize the economy.
In a press conference alongside Information Minister Marriyum Aurangzeb, the finance minister claimed that the government would be able to control the economic situation within three months.
#Live: Finance Minister @MiftahIsmail and Information Minister @Marriyum_A addressing a news conference in Islamabad https://t.co/sgIWNi1J4a @FinMinistryPak @MoIB_Official @GovtofPakistan
— Radio Pakistan (@RadioPakistan) June 23, 2022
The minister said the stock market was in green whereas the exchange rate was also heading towards stability amid the imminent arrival of exchange reserves from China. He added that China agreed to provide $2.3 billion to Pakistan which would likely arrive tomorrow (Friday).
He added that former prime minister Imran Khan violated the agreement with the International Monetary Fund (IMF), which resulted in the country's current economic difficulties.
According to Miftah, the talks with the IMF regarding the revival of the fund facility were inching forward and he said the government made a difficult decision to raise the prices of petroleum products as it was necessary to save Pakistan from bankruptcy.
Read Pakistan to default if subsidies not abolished till July: Miftah
Miftah termed the budget for the upcoming financial year 'historic' and said that the government did not put more burden on the poorer segments of the society and instead taxed the rich to generate extra revenue. "The previous government imposed taxes on poor people," he added.
According to the finance minister, Prime Minister Shehbaz Sharif reduced the prices of flour, ghee and sugar whereas Imran could not even control the price of sugar during his four-year tenure. "Welfare organisations foot the bill for the soup kitchens (langar khana) [open during Imran's government]," he added.
The minister further said that relief announced by the PM in the wake of an increase in fuel prices would benefit 80 million people.
During the press conference, Miftah also lashed out at Imran Khan for leaving the country on the "brink of bankruptcy".
He added Imran left a deficit of $120 billion. The government spent more money on petroleum subsidy, announced by Imran ahead of his ouster via no-confidence motion, than its entire expenditure.
"If Imran Khan did not come [to the government] to keep a lid on the prices of potatoes and onions, then why did he come to power," Miftah quipped.


Source link