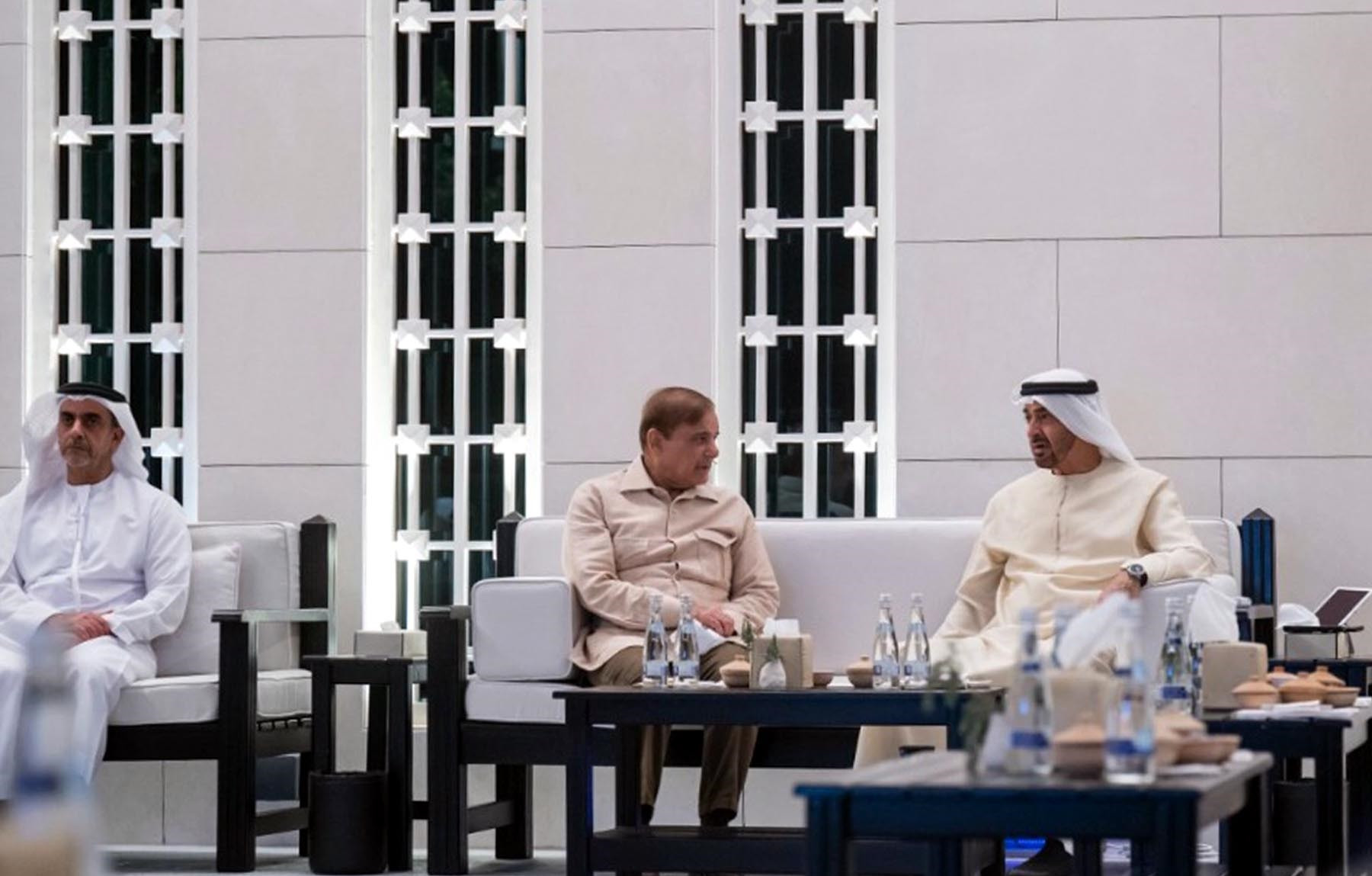 A delegation economic experts from the United Arab Emirates (UAE) would reach Pakistan on Tuesday (tomorrow) on an 'emergency visit' to implement the decisions taken by the leadership of both the countries at a recent meeting in Abu Dhabi, Information Minister Marriyum Aurangzeb announced on Monday.
The announcement came a day after PM Shehbaz went to the Gulf state over the weekend after completing his three-day official visit to the Kingdom of Saudi Arabia (KSA).
During the visit to UAE, Shehbaz met Crown Prince of Abu Dhabi Sheikh Mohamed bin Zayedal Nahyan and disused enhancing bilateral and trade ties between the two countries.
In a tweet, Minister Aurangzeb further said that UAE's team would meet with Prime Minister Shehbaz in Lahore on Tuesday and discuss proposals to accelerate economic cooperation between the two countries.
"It will dilate upon ways and means to promote trade and investment relations," the minister maintained in a tweet.
Read More: Shehbaz begins Saudi visit with prayers in Madina
The delegation would be apprised of Pakistan's investment policy and environment whereas deliberations would also focus on cooperation in the areas of energy and petroleum industry.
وزیراعظم شہباز شریف سے یو اے ای کا وفد 3 مئی کو لاہور میں ملاقات کرے گا
UAEکے وفد اور وزیراعظم کی معاشی ٹیم میں ملاقات ہوگی پاکستان اور یو اے ای کے درمیان معاشی سرگرمیاں تیز کرنے سے متعلق تجاویز پر غور ہوگا وزیراعظم شہباز شریف وفد کے اعزاز میں عشائیہ دیں گے#pakistanspeed pic.twitter.com/JGcj8s4IOL
— Marriyum Aurangzeb (@Marriyum_A) May 2, 2022