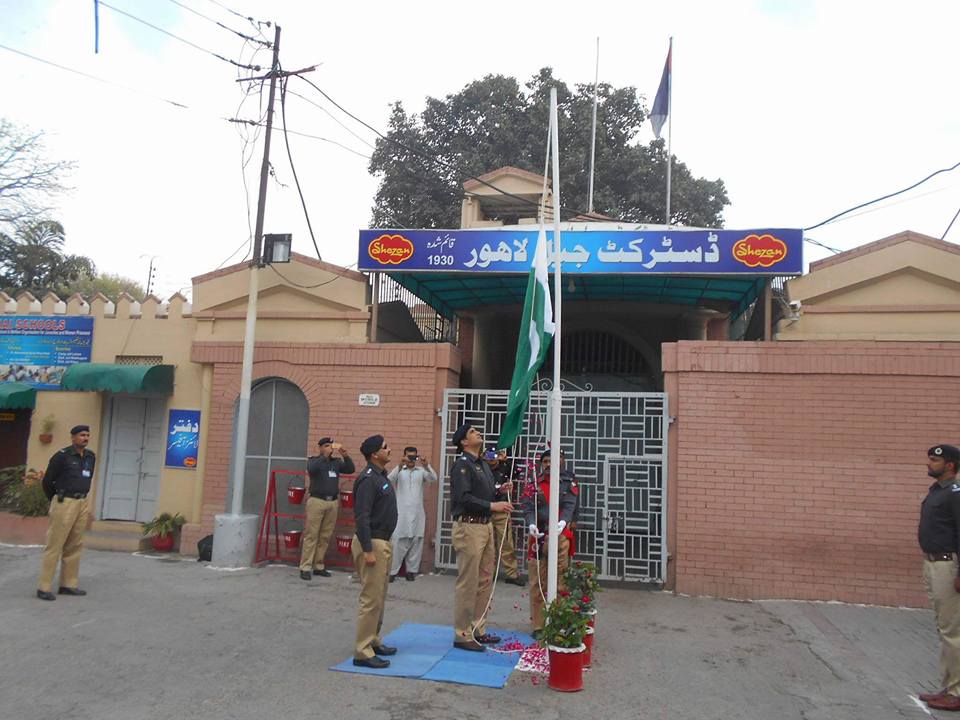 Prison administration celebrated Easter at District Jail Malir with Christian prisoners. Gifts were distributed, dishes were cooked, and prayers were said to celebrate Easter. While the Christian community celebrated Easter worldwide on Sunday, Christian prisoners celebrated joyous festivities in Malir District Jail.
The prison administration provided ample opportunity for Christian prisoners to celebrate their joyous banquet. Pastor Ashley specially attended the ceremony. He informed the prisoners about Easter and offered prayers for Pakistan's national security, stability, and prosperity.
During the ceremony, flowers and gifts were also distributed among the inmates by the prison administration. Unique dishes were also prepared for the inmates. Prisoners also congratulated each other on Easter. The inmates also thanked the prison administration and said that the Malir prison administration had given them total religious freedom and set up a church inside the prison for them to worship.
The prisoners said they have complete religious freedom to practice their religion in Pakistan. The prison administration said that all citizens of Pakistan have the right to religious freedom according to Islam and our constitution. This is why our Christian brothers celebrated Easter joyfully. Celebrations with a zest of religious harmony A day before the Good Friday, Pastor Ashley came to the prison on Thursday to was the feet of inmates as per the Christian tradition.
During the ceremony, the priest washed the feet of 12 prisoners without caring what their religious background was. The purpose of foot washing is to teach a lesson about humanity and to teach that no one is superior to another. The 12 prisoners included four Muslims, four Christians and four Hindus. Senior Superintendent of District Jail Malir Arshad Hussain Shah, Jailor Mureed Abbas Sheikh and other officers were also present.
The prisoners thanked the jail superintendent, Arshad Hussain, for organising the event. Administration polishes prisoners for a better 'behind the bars' afterlife. Malir District Jail Senior Superintendent Arshad Hussain Shah has said the administration takes exceptional care of discipline in Malir Jail.
The jail also houses people from different religious and ethnic backgrounds from all over the city, including Indian fishers, Hindus, and people from other religions. In all these cases, the inmates' religious freedom is taken care of.
The prison administration tries its best to provide an environment for all the inmates to worship according to their religious beliefs. Superintendent Arshad Shah said that places of worship had been set up inside the jail for inmates to practice their religious beliefs.
Responding to a question, the superintendent said that apart from maintaining a peaceful atmosphere inside the jail, special attention is paid to training the inmates. Prisoners are taught various skills inside the prison, including motorcycle mechanic workshops, art and painting, musical classes and sewing and embroidery classes. The administration admits prisoners to a class according to their hobbies where they can learn skills and then teaches them to other inmates.


Source link