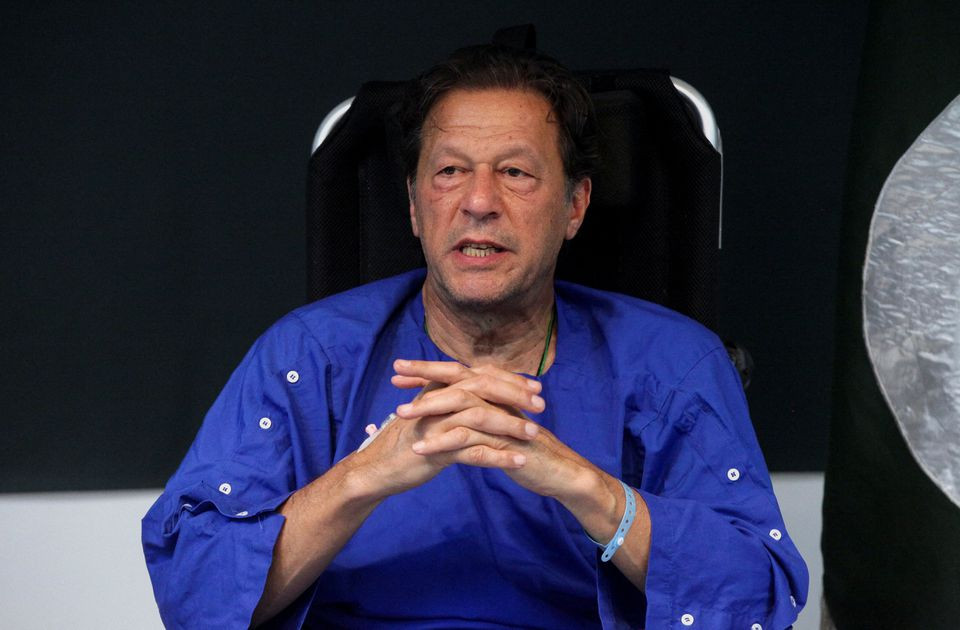 While police on Saturday took another person into custody in connection with the attack on PTI Chairman Imran Khan and other party leaders during their long march in Punjab's Wazirabad, but the case of the incident is yet to be registered despite the passage of two days.
On Thursday, the deposed prime minister suffered a bullet wound to his leg after a gunman opened fire on his container as Imran was leading the PTI's "Haqeeqi Azadi March".
One person died in the incident, while several members of the PTI chairman's close circle, including Senator Faisal Javed, former Sindh governor Imran Ismail, Ahmad Chattha and Imran Yousaf, were injured.
The PTI leadership is still consulting with its legal team over the registration of the FIR.
It is being considered to nominate the federal government as well as the leaders of an important political party in the FIR, but the PTI still has to decide who the plaintiff would be.
Sources said the option of filing two separate FIRs was also under consideration – one on the behalf of the relatives of the people killed in the attack and the other by the PTI chief himself.
The case will be registered immediately after its application was received by the police station.
Another confusion has emerged in the registration of this case.
Police sources said the decision had become difficult about where and who would register the case.
They added that the police had not received the request for nominating the names of top officials in the high-profile case.
According to the sources, the area's SHO repeatedly tried to contact the Gujrat district police officer in connection with the case but received no response.
Chances are that the case will be filed on behalf of the State with the Counter-Terrorism Department (CTD).
If the CTD does not file the case, the police will file it on behalf of the PTI chief after examining his application.
The sources added that the application would be reviewed by the high-ups.
On Saturday, the police rounded up a close relative of the prime suspect in Wazirabad.
During the interrogation, the suspected shooter, Naveed Ahmad, admitted to opening fire on the container of the PTI chief.
Naveed told the investigators that he was frustrated because Imran was misleading the nation and had also uttered blasphemous words.
However, the police believed that Naveed was a drug addict and his statements regarding the incident were 'doubtful'.
A day earlier, the police arrested two more suspects, identified as Waqas and Faisal Butt, on the information disclosed by Naveed.
According to sources, Naveed had parked his motorcycle at his relative's shop and then walked his way to the long march.
The relative, taken into custody, is being interrogated.
So far, the police have taken four suspects into custody, including Naveed, in connection with the attack.


Source link