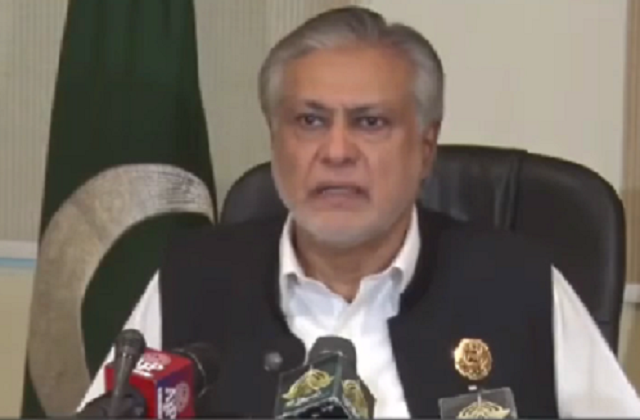 Taking strict notice of the 'illegal" tax record leak of Chief of the Army Staff (COAS) General Qamar Javed Bajwa's family members, Finance Minister Ishaq Dar on Monday ordered an immediate investigation into the matter.
The Ministry of Finance has stated that the leakage of such information is a violation of the Taxpayer Information Protection Act.
The minister has directed Prime Minister's Special Assistant Tariq Pasha to conduct an inquiry and submit a report.
"In view of this serious lapse on the part of to-date unknown functionaries, the finance minister has directed the special assistant to the prime minister (SAPM) on Revenue Tariq Mehmood Pasha to personally lead an immediate investigation into the violation of tax law and breach of Federal Board of Revenue (FBR) data, affix responsibility and submit a report within 24 hours," a statement issued by the ministry stated.
Read Who could be the next army chief?
Sources have also confirmed that Dar has ordered Pasha to trace the persons involved as part of the probe.
The leaks were revealed in a story by a local journalist in his piece for FactFocus, which calls itself a "Pakistan-based digital news organisation working on data-based investigative stories".


Source link