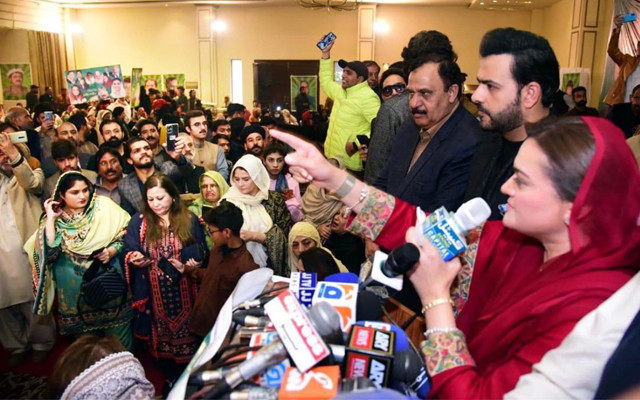 Federal Minister for Information and Broadcasting Marriyum Aurangzeb, while terming PTI Chairman Imran Khan a "political terrorist", said that he was a symbol of the country's degradation.
Addressing the PML-N workers' convention in the garrison city, the minister said that all the allegations levelled by the "Toshakhana thief" against the PML-N leadership proved wrong.
She said that it was ironic that a person who did not start a single development project when in power was blaming those who brought investments worth billions of rupees to the country.
The minister said that the Daily Mail's apology to Prime Minister Shehbaz Sharif was actually an apology to the 220 million people of Pakistan. Imran, in animosity of Prime Minister Shehbaz Sharif, used David Rose to publish a baseless news story against the PM, she added.
Also read: Six Pakistanis martyred due to unprovoked firing by Afghan border forces
She said that in 2016 when Nawaz Sharif was holding office, Pakistan's GDP growth rate was 6.2 per cent whereas inflation was only 2.3 per cent.
During Nawaz's era, she added, the IMF programme was rolled back, CPEC projects were started, employment opportunities were provided to the youth, and 14,000 megawatts of electricity were added to the national grid.
The minister said that at that time, "a conspirator, incompetent, inefficient and Toshkhana thief" was waiting for the finger of the umpire and holding sit-ins.
She said that Nawaz made the country a nuclear power, but Imran ruined the development process.


Source link