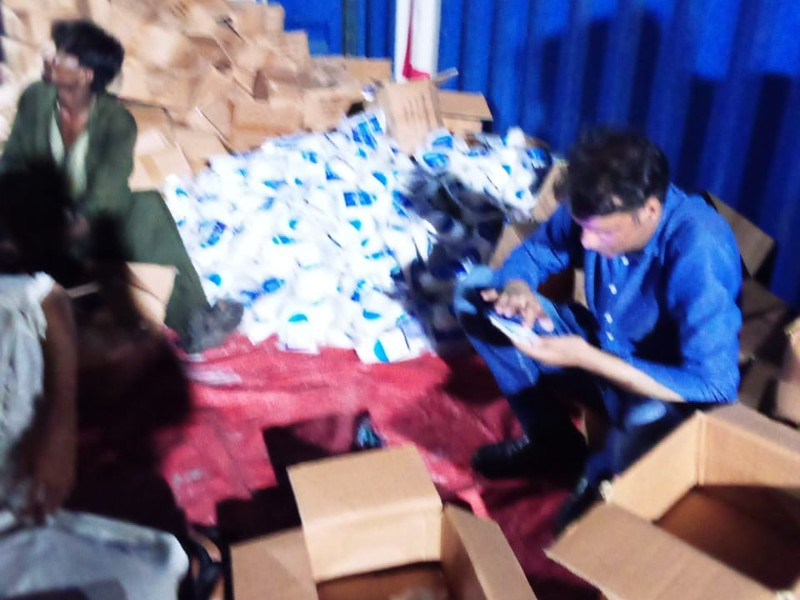 Timely action by the Pakistan Customs on Friday averted the threat of halting exports of Pakistani products to Australia.
The customs officials, on a tip-off, raided the Pakistan International Containers Terminal in Karachi and recovered a large quantity of ice drug disguised as salt.
Sources privy to the development told The Express Tribune that the consignment was due to ship to Australia, adding that 46kg of ice drug was masterfully disguised in the container.
They said that the customs officials have registered a case against suspect Fida Hussain. Hub Salt Company chairman Ismail Sattar, while talking to The Express Tribune, said that 80 per cent of Pakistani salt is exported to Australia which is sold in mega stores, adding that many consignments are shipped to Australia on daily basis.
Read: Customs foil bid to smuggle banned items to Afghanistan
He said that if the consignment had left the port then it would have affected the export of Pakistani salt to Australia as well as other countries.
Last month, Custom officials in Torkham foiled an attempt to smuggle banned items in an export consignment to Afghanistan.
According to details, an export consignment of miscellaneous goods was loaded in a vehicle bearing registration number GAG-3111 which was checked during the examination stage.
Detailed examination of the said consignment led to the recovery of banned items including fertilisers (7,700kg) and sugar (6,000kg).
Read more: Customs foil another arms smuggling bid at Pak-Afghan border
The recovered items were seized under Section 168 of the Customs Act, 1969 in violation of Section 2(S) & 16 of the Act ibid read with Para 4(1) of EPO, 2022.
The vehicle was also seized under section 157 of the Customs Act, 1969 being used in transportation of banned items.
In April, Customs officials foiled a bid to smuggle arms from Afghanistan to Pakistan after they inspected a truck at the Torkham border upon receiving a tip-off.
Also read: Bid to smuggle foreign-made arms foiled at Torkham border
Additional Collector Customs Muhammad Tayyab said that customs officials had received intelligence reports on arms smuggling to Pakistan from the neighbouring country and customs personnel deputed at the border crossing were also put on alert.
The official said the customs officials thoroughly searched the truck full of coal that entered Pakistan from Afghanistan and recovered foreign weapons and ammunition from the hidden compartments of the vehicle.
The seizure includes five American and one Turkish-made pistol and thousands of rounds of ammunition.


Source link