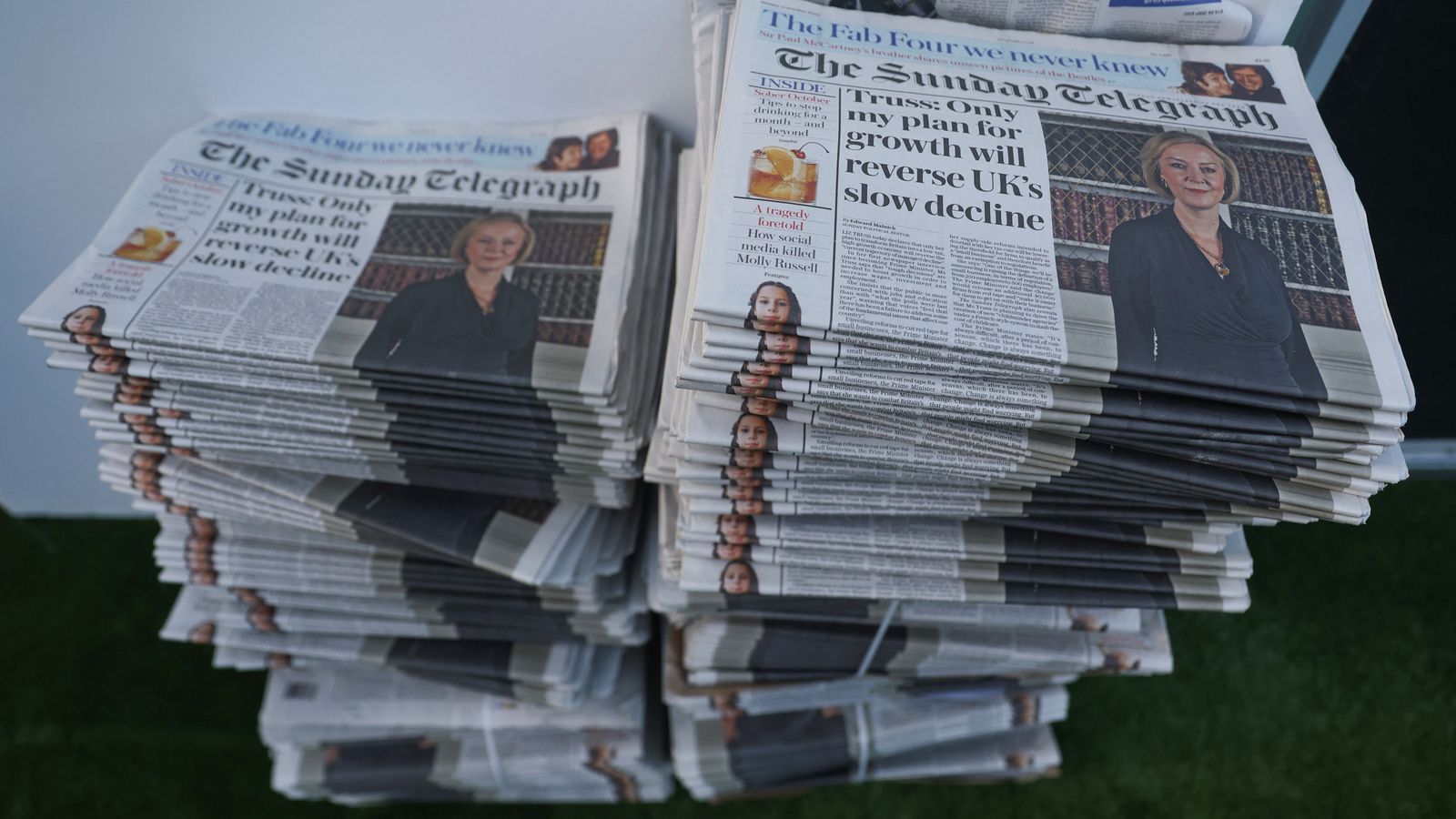 Lucy Frazer, the culture secretary, is nearing a decision to order a public interest probe into a £1.15bn deal that would hand control of The Daily Telegraph to an Abu Dhabi-backed investment fund.
Sky News has learnt that Ms Frazer is increasingly minded to issue a Public Interest Intervention Notice (PIIN) that would trigger an investigation into the Barclay family's repayment of long-standing loans to Lloyds Banking Group, funded by RedBird IMI.
The probe, which would be carried out by Ofcom and potentially the Competition and Markets Authority, could last for months.
One source close to the Telegraph auction process said the decision to issue a PIIN could be made by Ms Frazer as early as this week, although they cautioned that that timetable could slip, with the timing potentially dependent upon when the transaction itself is announced.
"Our understanding is that no final decision has been made about the timing in Whitehall, but that a PIIN is very likely to come soon," they said.
The Barclay family had initially sought to argue that a PIIN would be unnecessary because its deal with third-party investors involved a straightforward repayment of debt rather than a change of ownership.
If the culture secretary does trigger an inquiry, it would follow mounting pressure from Conservative MPs and peers to investigate a RedBird IMI takeover of two of Britain's most influential newspapers, as well as The Spectator magazine.
Prospective bidders led by the hedge fund billionaire and GB News shareholder Sir Paul Marshall have also been agitating for such a move.
On Tuesday evening, the Telegraph itself reported that lawyers acting for Sir Paul's Unherd venture had advised him that there were grounds for Ms Frazer to issue a PIIN because of the implications of a Gulf state effectively taking control of significant British media assets.
RedBird IMI includes funding from Sheikh Mansour bin Zayed Al Nahyan, a member of Abu Dhabi's royal family and owner of Manchester City.
Sky News revealed on Monday that Ed Richards, the former boss of media regulator Ofcom, is acting as a lobbyist for RedBird IMI.
Flint Global, the business Mr Richards co-founded, has been hired because of Mr Richards' track record of involvement in government probes which have the power to block or unwind corporate deals.
The Telegraph auction, which has drawn interest from the Daily Mail proprietor Lord Rothermere and National World, a London-listed local newspaper publisher, has been paused until early next month.
An insider said that the initial bid deadline had been shifted from November 28 to December 10 to take account of the possibility that Lloyds could be repaid in full by the Barclay family ahead of a December 1 cut-off point.
A rearranged court hearing to liquidate one of the family's Telegraph-linked holding companies is now scheduled to take place on December 4.
Sky News reported earlier that the Barclays had now agreed not to contest the liquidation if they do not repay the loans by December 1.
RedBird IMI, which is headed by former CNN president Jeff Zucker, said this week that it was "entirely committed to maintaining the existing editorial team of the Telegraph and Spectator publications and believe that editorial independence for these titles is essential to protecting their reputation and credibility."
While RedBird IMI would fund the entire £1.16bn debt repayment, £600m would be secured against the media assets and converted into shares, with the balance remaining as debt related to other Barclay family interests including the online retailer Very Group.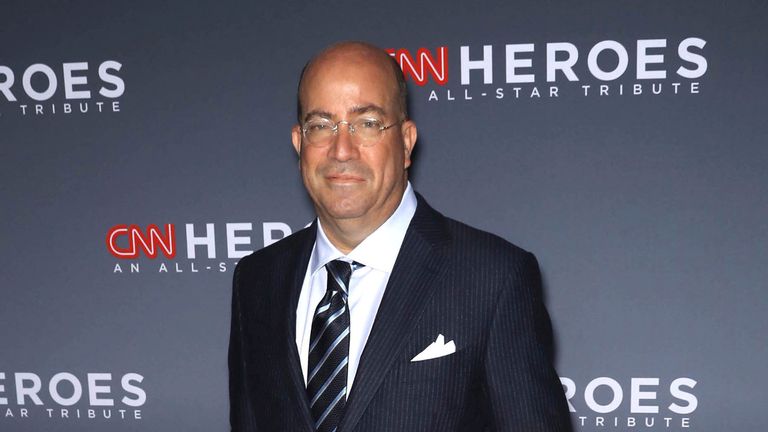 However, the transaction remains subject to the completion of due diligence by Mr Zucker's team.
"Under the terms of this agreement, RedBird IMI has an option to convert the loan secured against the Telegraph and Spectator into equity, and intends to exercise this option at an early opportunity," RedBird IMI said on Monday.
"Any transfer of ownership will of course be subject to regulatory review, and we will continue to cooperate fully with the government and the regulator."
The Barclays have made a series of increased offers in recent months to head off an auction, raising its proposal last month to £1bn.
Lloyds had repeatedly told the family and its advisers that they should either repay the debt in full or participate in the auction alongside other bidders.
Until June, the newspapers were chaired by Aidan Barclay – the nephew of Sir Frederick Barclay, the octogenarian who along with his late twin Sir David engineered the takeover of the Telegraph 19 years ago.
Lloyds had been locked in talks with the Barclays for years about refinancing loans made to them by HBOS prior to that bank's rescue during the 2008 banking crisis.
The family's debt to Lloyds also includes some funding tied to Very Group, the Barclay-owned online shopping business.
Read more from Sky News:
If you can work, you should, says minister – as benefits crackdown looms
Doubt cast on Sunak debt pledge as October borrowing second highest on record
Retailers hit back as study finds just 2% of Black Friday offers were at their best price
The Telegraph and Spectator disposals are being overseen by a new crop of directors led by Mike McTighe, the boardroom veteran who chairs Openreach and IG Group, the financial trading firm.
Mr McTighe has been appointed chairman of Press Acquisitions and May Corporation, the respective parent companies of TMG and The Spectator (1828), which publish the media titles.
In July, Telegraph Media Group (TMG) published full-year results showing pre-tax profits had risen by a third to about £39m in 2022.
A spokesman for the Department for Culture, Media and Sport declined to comment.