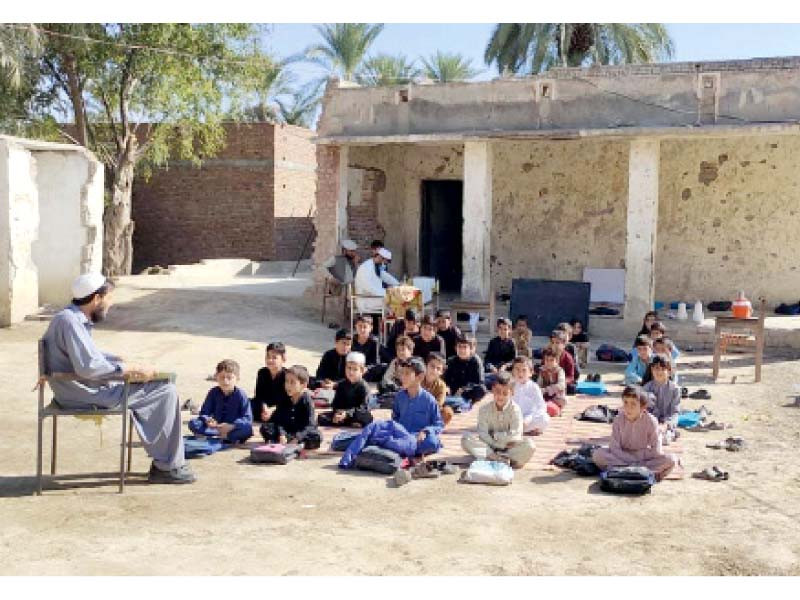 The crumbling structure of the Government Primary School, Haider Khel, North Waziristan tribal district poses a serious threat to the lives of hundreds of children without inviting the attention from the authorities concerned.
Talking to The Express Tribune local elders said that the school is operating in a one room building without any boundary wall and that room and its verandah is crumbling due to lack of maintenance and operation against militants.
"The crumbling structure has forced the school headmaster and teachers to take classes outside as a result the students have to sit on ground under the open sky round the year," he claimed.
Read Quake-hit schools
"Look at the ground realities and the government's Education Emergency in the former FATA and the government also claims providing education to all segments of society," he said.
Another elder Malik Darya Khan said that they approached the government officials repeatedly and submitted written applications but they took no action neither released any funds for reconstruction.
"Government will be responsible in case of any mishap," he said.
Published in The Express Tribune, November 11th, 2021.


Source link