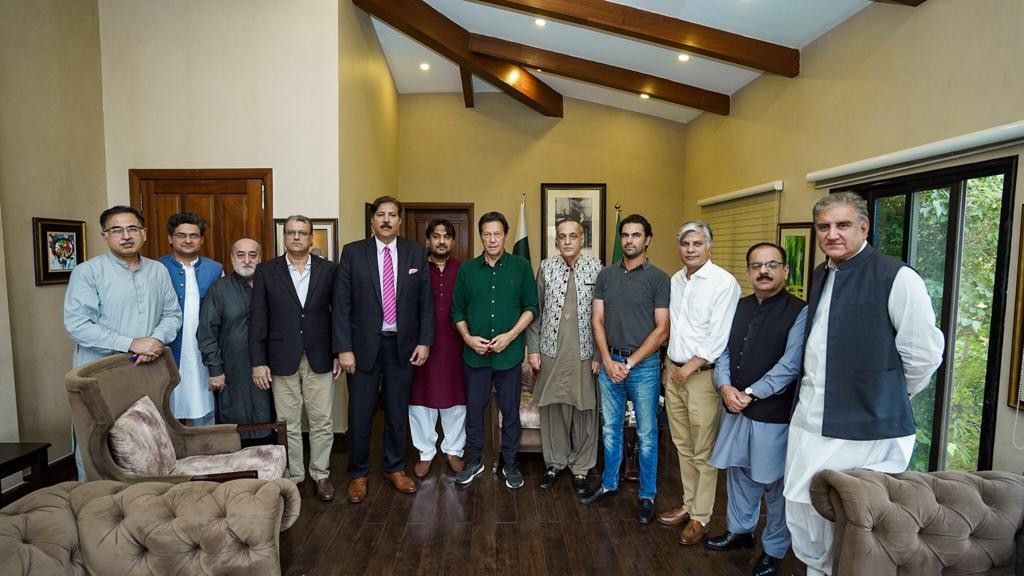 A delegation of officials belonging to the Council of Pakistan Newspaper Editors (CPNE) on Thursday called on former prime minister and Pakistan Tehreek-e-Insaf (PTI) Chairman Imran Khan.
The meeting discussed in detail fake news in the media and reviewed all the angles attached to it.
Ex-PM Imran was also told that during the previous government, the CPNE had submitted a detailed note to the Ministry of Information regarding the interpretation of fake news.
The officials added that it has submitted the same note to the incumbent Information Minister Marriyum Aurangzeb.
Read more: Imran accuses govt of spreading 'fake news' against him
The note contains information on various forms, definitions and interpretations of fake news.
The CPNE officials maintained that defamation cases need to be decided within a specified period.
Speaking on the occasion, Imran termed false propaganda and fake news as definitely a big issue. "Journalists have a key role to play in curbing rumours and fake news."
Also read: NAB begins probe against Farah Khan in assets beyond means case
Responding to a question, the PTI chairman said his government had been removed under a conspiracy and that there is great anger among the people.
He added that a full-fledged campaign will be launched after Eid against the regime change and the government will have to hold immediate elections.
Speaking on the occasion, CPNE President Kazim Khan said fake news and freedom of expression are two different things. "Instead of blaming the media, we need to correct our mistakes," he said.


Source link